BW chosen by theatre audience for grant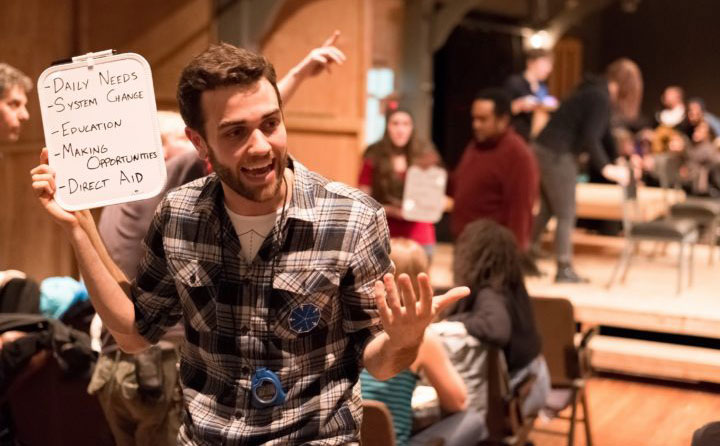 When you hear the word "theatre," what do you think of? If the first phrase to come to your mind isn't "poverty-ending community fundraising," then you might want to read on to learn how a ground-breaking production resulted in grant money for Baldwin Wallace.
This past January, the Cleveland Public Theatre - in partnership with United Way of Greater Cleveland and Sojourn Theatre - produced an interactive production titled "How to End Poverty in 90 Minutes (with 119 people you may or may not know)."
A new kind of theatrical experience
At each performance of "How to End Poverty in 90 Minutes," audiences were invited to consider the five approaches most frequently employed in the United States to fight poverty: creating opportunities, education, daily needs, direct aid and system change.
After hearing about several worthy causes, the audience voted on which cause they would like $1,000 - from that night's ticket earnings - to go to. This culminated in an onstage reveal that propagated real change in the local community.
Giving back to BW
On the third night of performances - the education-centered show - the winning cause was the Baldwin Wallace University Scholars program, which prepares academically at-risk male African-American students for post-secondary success by providing assistance in academic enrichment, college preparation, leadership and service.
Sojourn Theatre head Michael Rohd spoke on the impact of the piece and said, "We hope that for the audience, just like for us, we're reflecting on our own perspectives and values around poverty and our responsibility for other community members."
Prior to its Cleveland run, "How to End Poverty in 90 Minutes" premiered in Chicago, where it facilitated the giving of over $12,000 to local organizations that continue to combat poverty.