NASA Glenn Research Center director Janet Kavandi to speak at Spring Commencement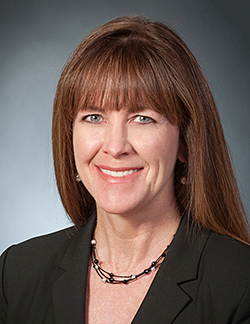 Marking the climax of their college experience, approximately 535 undergraduate and 115 graduate students will join the ranks of 48,000 alumni before them who proudly call Baldwin Wallace their alma mater.
The 168th Baldwin Wallace University Commencement will be held Saturday, May 5, 2 p.m., in Ursprung Gymnasium in the Lou Higgins Center. The speaker is Dr. Janet L. Kavandi, director of the National Aeronautics and Space Administration's John H. Glenn Research Center in Cleveland.
From Springfield to Space Shuttles

An exemplary leader, Kavandi has an impressive background focused on public service through NASA. As director of the Glenn facility, she is responsible for planning, organizing and directing the activities assigned to the 76-year-old NASA center.
Prior to this position, Kavandi served as Glenn's deputy director. Before coming to Cleveland, she worked at the NASA Johnson Space Center in Houston where she served as the director of flight crew operations and deputy director of the health and human performance directorate.
Kavandi fulfilled her childhood wish of becoming an astronaut in December 1994. She is a veteran of three space flights, serving as a mission specialist in 1998, 2000 and 2001. She logged more than 33 days in space and traveled more than 13.1 million miles in 535 Earth orbits.
Born in Springfield, Missouri, she earned her bachelor's, master's and doctoral degrees in chemistry from Missouri Southern State University, Missouri University of Science and Technology and the University of Washington.

Her accolades include a Presidential Rank Award, two NASA Outstanding Leadership Medals, two Exceptional Service Medals and three NASA Space Flight Medals.