Equity Trust funds endowed scholarship to support community-minded students

Equity Trust, a leading provider of self-directed IRAs and 401(k)s, has facilitated a donation to Baldwin Wallace University totaling nearly $1 million and endowed the Desich Family Community Impact Scholarship.

The scholarship fund will support BW students engaged in community service. It is representative of a longstanding BW tradition of support for endowed scholarships that broaden student access to a quality higher education.
Shared Commitment to Community Service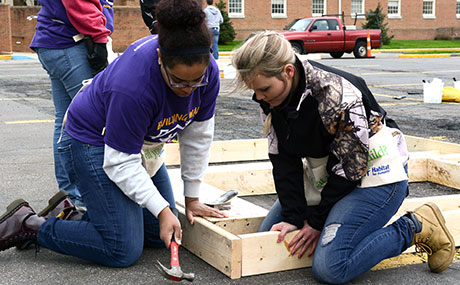 A total of $50,000 in grants will be awarded to deserving BW students each year. The program aligns with the deep, shared commitment to community service by the Desich family, Equity Trust and Baldwin Wallace.

"Education and community are very special values to our family," said Richard Desich, Sr., founder and chairman of the board of Equity Trust Company. "With this scholarship we wanted to encourage BW students not only to pursue higher education, but also give back to their respective communities. Our greatest wish is these students will become both lifelong learners and lifelong givers."
Recognizing Students' Community Impact at BW and Beyond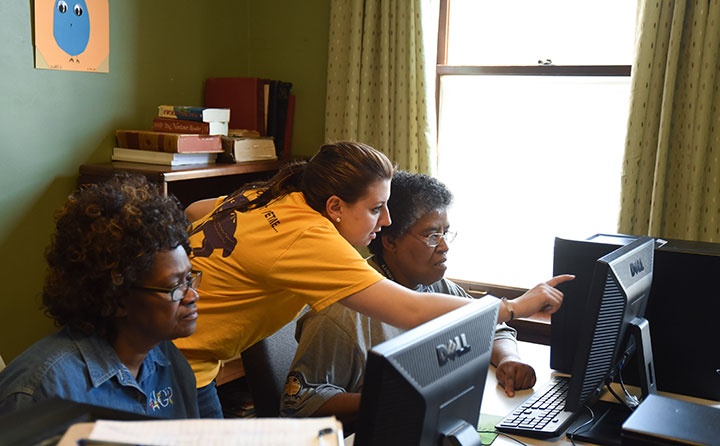 The nomination process for 20 renewable awards, available to sophomores, juniors and seniors, will be overseen by representatives from BW's David & Frances Brain Center for Community Engagement. The key consideration is a "demonstrated impactful community service and involvement at both Baldwin Wallace University and elsewhere in Northeast Ohio."
"BW is grateful that the Desich family recognizes, values and supports the BW mission to educate our students to become contributing, compassionate citizens," said Christy Walkuski, director, Brain Center for Community Engagement. "We are delighted to see this fund established to foster educational access and reward the good work of our students who are already finding ways to use their education and talents to make a positive difference in the local community."
Part of Named Scholarship Tradition
The Desich Family Community Impact Scholarship joins more than 380 named scholarships funded by alumni, faculty, trustees and friends, which provide in excess of $3.1 million each year to help students attend, persist and graduate from BW.

According to BW's Center for Philanthropy & Alumni Engagement, the minimum amount needed to establish an endowed scholarship is $50,000 which can be funded with a single gift or built over time.