No pixie dust needed for this Disney Imagineer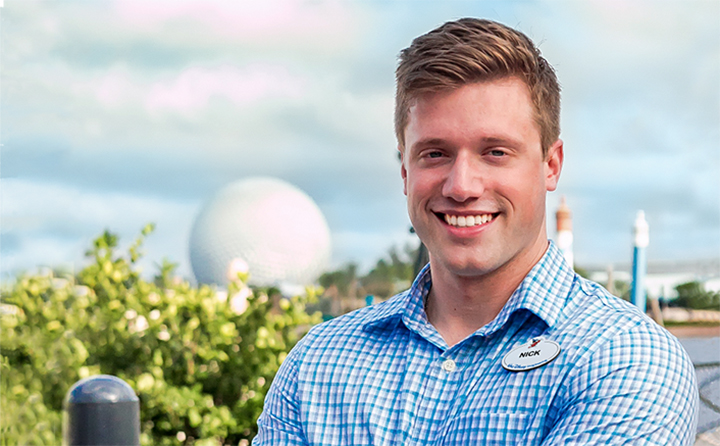 Just ask digital media and design major Nick Snyder '13 about living the dream and he'll smile. The talented and creative 27-year-old transformed his childhood wish into a vibrant and rewarding career with The Walt Disney Company.
The Loudonville, Ohio, native recently became an Imagineer, the latest in a succession of impressive achievements with the company that began with an internship in 2012 while Snyder was still attending BW.
From Dream to Disney
One of BW's first digital media and design graduates, Snyder credits his professional and personal growth to several BW professors.
"I could have gone to an art institute," explained Snyder. "But I wanted to be a person to break out from a liberal arts school. At BW, my professors got to know me on a personal level to understand my drives and the passions behind my career goals. They really helped push me forward.
"The Walt Disney Company was always my dream. Part of stepping into the professional world was learning how to sell yourself," he noted. "For me to be fortunate enough to graduate from BW and get hired directly into Disney, it took strong artistic talents mixed with an even stronger ability to tell a story.
"As an Imagineer, every aspect of what we do starts and ends with the story we are looking to tell, be it verbally or emotionally," he continued. "Most recently, I've had the great pleasure of working on Toy Story Land that's set to open June 30 at Disney's Hollywood Studios."