BW grad on cutting edge of cancer research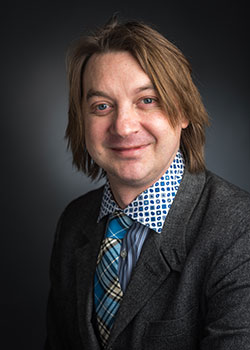 In the 20-plus years since graduating from BW, chemistry alumnus Dr. Cloud Paweletz '96 has established himself as a formidable force in the field of cancer research.
The German-born Paweletz, who heads the Translational Research Laboratory at the Dana-Farber Cancer Institute's Belfer Center for Applied Cancer Science, came to the U.S. as an exchange student at Firelands High School in Ohio before earning a B.S. in Chemistry at BW. He went on to earn his M.S. and Ph.D. from Georgetown University.
Paweletz's career path has been interesting and varied. His graduate work in the early detection of ovarian cancer contributed to Congressional efforts for the "Protect Our Women from Ovarian Cancer Act of 2002" aimed at allowing Medicare to cover certain tests to screen for ovarian cancer. He also spent time as principal scientist and senior research chemist for Merk & Co., Inc.
Groundbreaking cancer treatment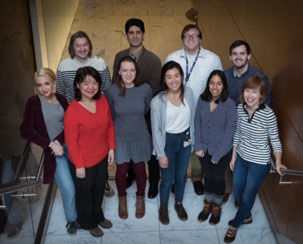 Paweletz's current work involves the detection of mutant DNA in blood. This information can be used to target specific genetic alterations and to help determine which lung cancer patients with a specific gene mutation are more likely to respond to targeted therapies rather than chemotherapy.
The test, also known as a liquid biopsy, proved so reliable in clinical trials that the Dana-Farber/Brigham and Women's Cancer Center became the first medical facility in the country to offer it to all patients with non-small cell lung cancer, whether at the time of first diagnosis or of relapse following previous treatment.
"I am a true believer that if one focuses on science, everything else falls in line," states Paweletz. "I guess that's how I impact society at large: adding knowledge for the scientific community to continue making advances."
Faculty mentoring as a foundation
Paweletz reflects fondly on his BW experience: "I believe that BW allows students to build strong relationships with their professors and that faculty at the University guide students through their education at the institution and beyond. An education is more than just knowledge gleaned from books and I feel BW fully embraces that."
Dr. Jim McCargar, associate dean of BW's School of Natural Sciences, Mathematics and Computing, worked closely with Paweletz as an undergraduate and the two maintain close ties to this day.
"I often think back to Cloud's very unique experience between his junior and senior year," McCargar reflects. "Rather than seek out a traditional internship or summer fellowship, we came up with the idea of investigating research labs and determining which were doing projects that interested him. Cloud literally called the principle investigators and asked for a summer position! His resultant experience at Purdue University served as the basis for his comprehensive seminar at BW, for which he received an A+."
"It's been an inspiration to watch him progress since his time as an undergraduate here," McCargar continues. "To see him now as a world-class scientist at Dana-Farber is a testament to his intellect and work ethic, but most of all, it speaks to his desire to provide new treatments for cancer patients. His compassion fuels his research."