Yellow Jacket love connections
Love is in the air this Valentine week, and so we blow a happy kiss to BW's more than 2,000 alumni couples. Here are a few ways Yellow Jackets made a BW love connection.
From Rivalry to Relationship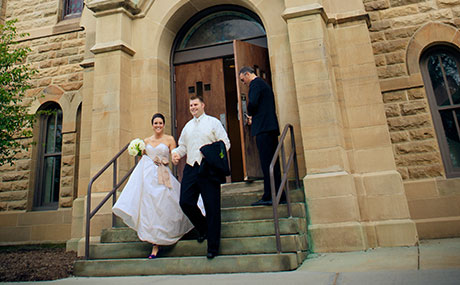 High school rivalries run deep, but BW bridged the gap for Joe Hance '09 and Sarah (Spiker) '11. Across the buffet line in BW's Colony Room, the two engaged in some good-natured ribbing after spotting each other's t-shirts for high school rivals Stow and Barberton. They ended up finding "lifelong love and friendship." They were married at BW's Lindsay-Crossman Chapel by Dr. Alan Kolp in 2011, and are now parents to Bo, age three, and Leyton, age one.
Head of the Class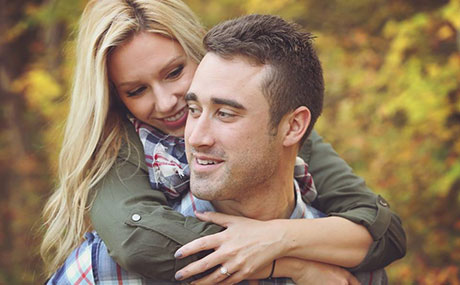 A late arrival to psychology class brought Matt Long '11 and Alex Hochevar '12, BSN '17 together in 2010. "The only seat available was directly in the front of class," Matt recalls. "When the sign-in sheet came around and I turned to give it to the person behind me, I noticed a cute blonde sitting directly behind me. Little did I know that I would one day marry her!" Matt, who is currently enrolled in BW's Healthcare MBA program, says "Our experiences [at BW] helped shape us and make us the people that we are today."
Welcoming Committee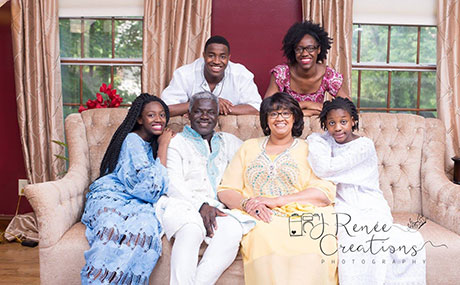 As a first-year student on the first day of her orientation, Rochonda (Wiley) Nenonene, Ph.D. '92 met Kwasi Nenonene, M.D. '91 at the Black Student Alliance Welcome Picnic. Kwasi was one of the sophomores greeting students. First friends, they later started dating and married one week after Rochonda's graduation. "We both benefited from a great education, had faculty and staff who supported us and developed friendships that are irreplaceable. Best of all, we found each other and have been fortunate enough to be married for 25 years now with four wonderful children (one of whom is a current BW student, Mawusi). We are proud to be YJ4L!"
Better late than never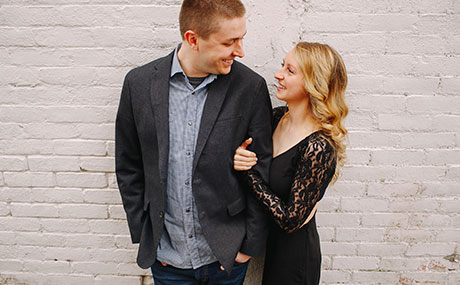 Jen (Evans) '13 was two hours late for her first date with Brian Gibbons '12, but Brian was nonplussed. The two were introduced by Brian's brother (also a BW grad), who recruited them to play coed rec soccer. They were engaged in 2015 at Jen's "favorite place on earth" (Disney World), and married at the Cleveland Arcade in 2016. Beyond their love connection, both Brian and Jen say they have a whole circle of friends from BW who remain in their lives.
Romantic Rush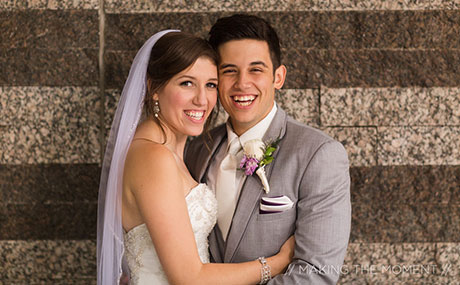 Campus leadership roles and co-directing Greek Week initially brought Brianna (Razzante) '15 and Mike Poggi '12 together but they didn't feel the "rush" of romance until they later reconnected. A source of some of their "best memories," BW is still a second home to Mike and Brianna who enjoy spending time at campus events. "It is just truly a place of happiness, community and great memories. We even took our engagement pictures at Baldwin Wallace," Brianna shared.