Baldwin Wallace nursing program ranked among Ohio's very best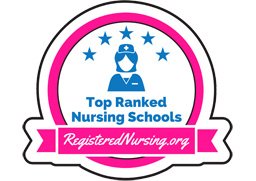 BW's accelerated Bachelor of Science in Nursing (BSN) program has been ranked as one of the best in Ohio, moving up two spots to number three out of 91 programs in the state on the annual list produced by registerednursing.org.
Nursing programs were assessed on "how well a program supports students towards licensure and beyond" by analyzing past and present first time National Council Licensure Examination (NCLEX-RN) "pass rates."
Superior pass rates
Graduates of BW's accelerated BSN program, which offers a 15-month pathway to a bachelor's degree in nursing for degree holders from many different academic and professional backgrounds, have achieved a superior first-time pass rate.
The last five BW graduating classes notched an average 95.74 percent first-time pass rate, while the 2016 statewide average was 82.02 percent and the national average was 88.1 percent.