BW earns reaffirmation of HLC accreditation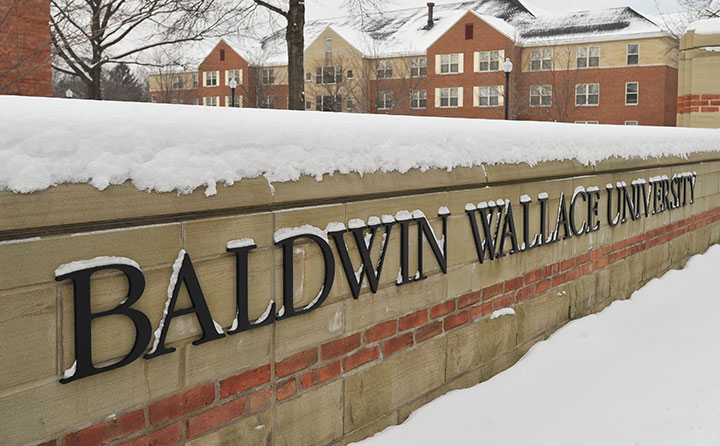 The Higher Learning Commission (HLC) has reaffirmed the accreditation of Baldwin Wallace University for another ten-year period. An HLC team conducted a site visit to the campus in September 2017 and offered a positive review of the University in late December.
In its final report, the five-member HLC review team noted across-the-board institutional strengths supporting student success.
"While no place is perfect, Baldwin Wallace works hard to provide a quality education for its students and to be a force for good within its local community," the reviewers concluded. "The visiting team believes Baldwin Wallace is an excellent university that is fully deserving of reaccreditation."
Testament to ongoing commitment
"The affirmation expressed in the HLC's final report is a testament to the hard work of our faculty and staff, day in day out," said BW President Robert C. Helmer. "We are thankful for everyone who participated in this important review process and both humbled and grateful that the HLC team recognized and acknowledged the passion and pride our BW community has for the mission of our great university."
At the time of the HLC's standard Year 4 Assurance Review in 2021, BW will be asked to provide evidence of ongoing assessment and program review efforts. The University's next HLC reaffirmation/reaccreditation will occur in 2027-2028.