BW poll shows tight race for Ohio governor, support for Issue 1, Supreme divide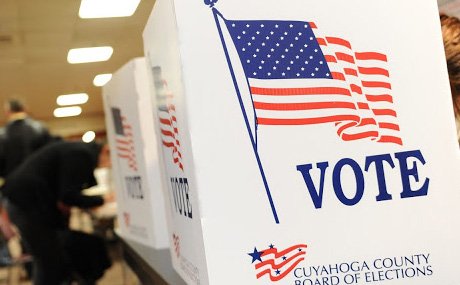 A Baldwin Wallace University statewide survey reveals that the Ohio governor's race is a statistical tie. In a two-way race, DeWine holds a 42% to 39% advantage over Democrat Richard Cordray among voters stating a preference. More than 18% say they remain unsure about how they will vote for governor.
In a four-way Governor's race, the margins are even tighter with DeWine in the lead (40%), followed by Cordray (37%), Libertarian candidate Travis M. Irvine (4%) and Green Party candidate Constance Gadell-Newton (3%).
The poll, conducted by BW's Community Research Institute (CRI), also shows the incumbent Democratic U.S. Senator Sherrod Brown retaining a double-digit lead over his Republican challenger Jim Renacci (50% to 33%). However, with just four weeks to election day, 18% remain unsure about how they will cast their votes.
Supreme Divide
Slightly more respondents approve of Justice Brett Kavanaugh's elevation to the U.S. Supreme Court with 45% in support of Kavanaugh serving on the nation's highest court and 43% opposed. In a second question, Kavanaugh's favorability rating tilted negative with 42% holding a favorable impression of him and 44% unfavorable.
Near-majority support for Issue 1
The poll also shows near-majority support for Ohio Issue 1. About 48% of voters support the Drug and Criminal Justice Policies Initiative, compared to about 31% of those who oppose it. About 22% are undecided.
Topline Report and Methodology
This poll was conducted among 1,017 likely Ohio voters, between September 28 and October 8, using a Qualtrics-curated online panel with quotas in place for gender and age, along with stratification by region. Margin of error: ±3.5% (applicable only to overall results and not to demographic subgroups).
Access the complete BW CRI October 2018 Midterm Election Poll topline report (PDF) here including detailed methodology notes.
BW CRI also surveyed likely Ohio voters in early September. Access the BW CRI September 2018 Midterm Election poll here.