Lincoln Center gives BW Conservatory alumna prestigious chamber music award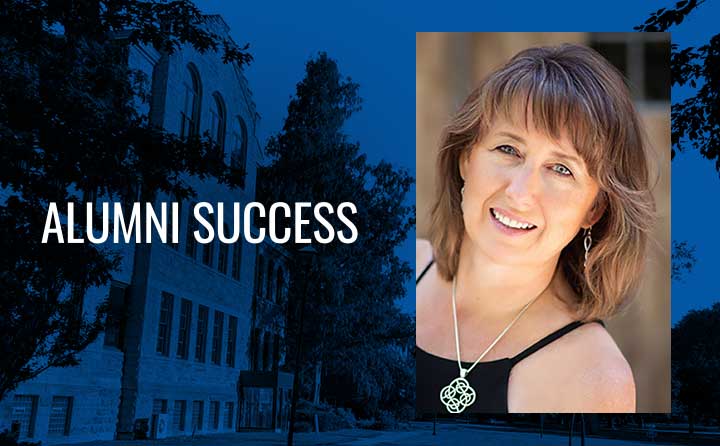 The Chamber Music Society of Lincoln Center recently gave BW alumna Deborah Barrett Price '84 the Award for Extraordinary Service to Chamber Music for her work as founder and artistic director of the Chamber Music Connection (CMC) in Worthington, Ohio.
Inspired by BW
Barrett Price discovered the Baldwin Wallace University Conservatory of Music while visiting her older sister who was a freshman in the Conservatory. "It was during that visit when I decided to apply to BW and major in music," said Barrett Price. "My years at BW afforded me the opportunity to continue both my passions of viola and dance." She went on to become a professional violist and educator, while her late sister, Constance E. Barrett '83, became a professional cellist.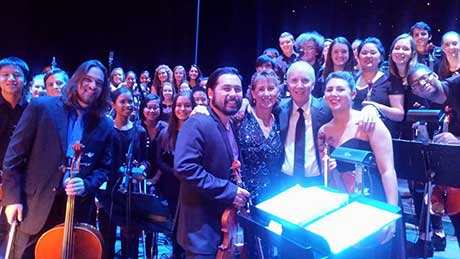 "My time at BW was absolutely one of the best and most inspirational times of my life. The faculty, guest artists, mentors and peers at BW inspired us to strive to do our best and that we could rise to our potential and conquer any hurdles that would come our way," said Barrett Price.
In the beginning
Coincidentally, the initial idea that later became the Chamber Music Connection was prompted by Barrett Price's colleague and former BW faculty member Erika Eckert. The two collaborated to create the Delaware Chamber Music Festival in Delaware, Ohio. Barrett Price enthusiastically signed on to the project in November 1991, not knowing that she was pregnant with her second child.
"I started the Summer Festival program in July of 1992 nine months pregnant with my now 26-year-old son. Part of me was concerned to share about my pregnancy with colleagues and potential hiring clients because I didn't want people to not ask me to play gigs or work, making assumptions that because I was pregnant that maybe I wouldn't want to do this or that, or they would decide for me what I could and couldn't do."
Finding Success
Despite this challenge, the Delaware Chamber Music Festival went on to become the Chamber Music Connection. The organization now presents over 30 concerts a year, has about 100 musicians in its ensembles and has students from all over Ohio attend its weekly coaching sessions.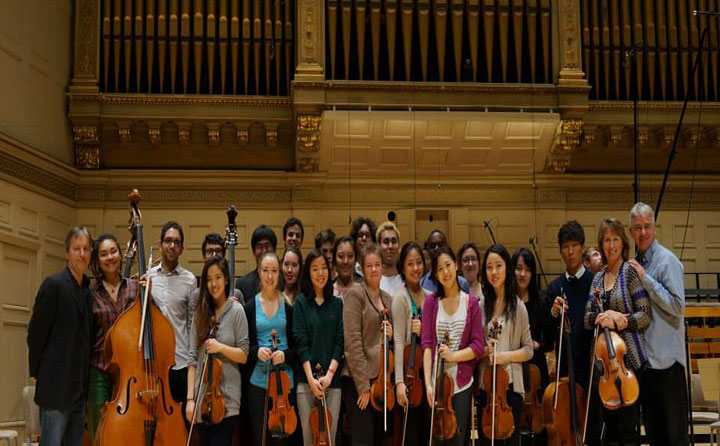 The structure of the program is unique in that it does not hold auditions. At first, some skeptics argued that this approach would not be successful, but Barrett Price insisted on it.
"I didn't want to hold auditions. I didn't believe they were necessary, nor helpful for developing the program," said Barrett Price. "I felt they would deter students from finding and trying out chamber music. Some colleagues told me that I wouldn't be able to develop a quality program without auditions, and that students needed to be a certain level to play chamber music. I saw things differently and now, 27 years into the program, we have had multiple winners at prestigious national chamber music competitions."
Although the Chamber Music Connection does have advanced members, it still aims to serve musicians of varying backgrounds. "We still service those students that are at a beginning level as well as those who are some of the most advanced students from the Central Ohio area and beyond," said Barrett Price.