Women's Cross Country team makes Yellow Jacket history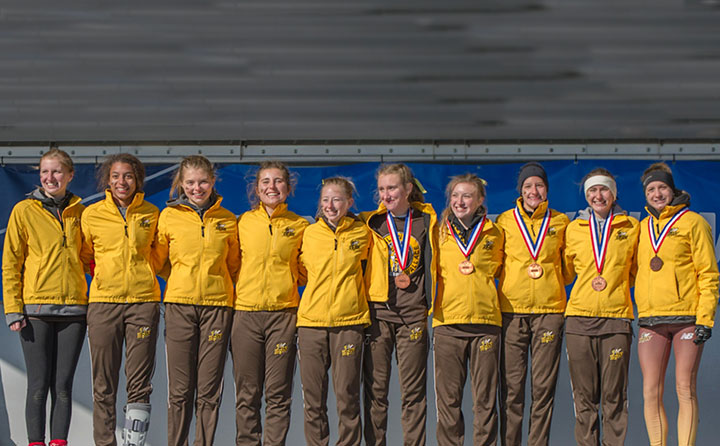 For the first time in school history, a Baldwin Wallace University cross country program captured a regional title this fall as the women's team won the 2018 NCAA Division III Great Lakes Regional Championship.
After besting 32 other teams at regionals, the Yellow Jacket women concluded their season finishing 27th at the 2018 NCAA Division III National Championship Meet, hosted by the University of Wisconsin-Oshkosh.
"Start of something special"
Since no BW cross country team had qualified for NCAAs in nine years, the national meet marked a new experience for the entire Yellow Jacket roster.
"I'm really proud of our team, how they ran and how they competed this season," said coordinator of cross country and track and field and head cross country coach Joe Eby, who was also voted United States Track and Field and Cross Country Coaches Association (USTFCCCA) Great Lakes Region Women's Coach of the Year.
"I think this is the start of something really special for us as a program. They got some great experience here and hopefully they make this a goal of improving and returning to the national meet in the near future."
Top five all returning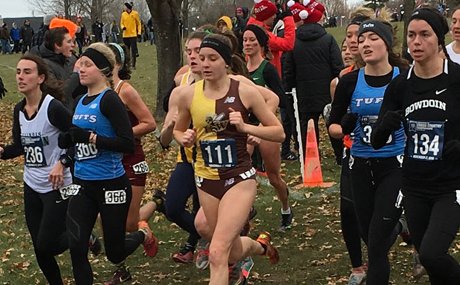 All five of BW's top runners return next season including junior three-time All-OAC and Academic All-OAC performer Kelly Brennan, junior two-time All-OAC and Academic All-OAC performer Bella Pendola, sophomore All-OAC performer Madison Kile, sophomore All-OAC performer Hastings Marek and freshman All-Great Lakes Region performer Alyssa Laughner.
In addition to the quintet that scored points for the Yellow Jackets, sophomore Molina Otte notched a close sixth team finish and junior Academic All-OAC selection Claire Makowski ran a season-best time at nationals.
The Yellow Jackets appear poised for continued success in the OAC and the Great Lakes Region with the goal of returning to the NCAA Championship meet in 2019.