Professor earns twin recognition for advancing women in tech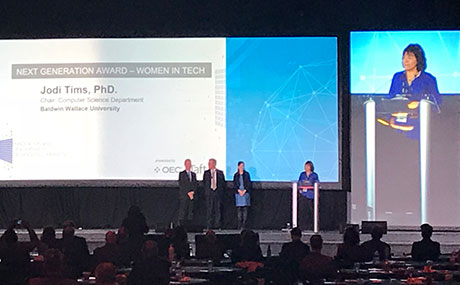 This fall brought a double shot of recognition for the woman at the helm of Baldwin Wallace University's Computer Science and Engineering Department.
Dr. Jodi Tims, professor and chair of the CS-E department, was among the honorees recognized by The Greater Cleveland Partnership at the First Annual Innovation and Leadership in Technology Awards (ILTA).
The ILTAs "recognize individuals who have been pioneers in the technology ecosystem in Northeast Ohio." Tims received the Next Generation Award - Women in Tech, "presented to a business leader who is nurturing and supporting the next generation of tech with a focus on women and minorities."
Among an elite few
The ILTA award was followed by Tims' inclusion on the Crain's Cleveland Business list of "Notable Women in Tech."
The business weekly magazine noted Tims' leadership at BW and on the international tech stage. "Jodi Tims is among an elite few when it comes to female representation among technology academic department chair positions. Her leadership stretches far beyond the Berea higher education institution's campus as chair of the international ACM Council on Women in Computing (ACM-W)."
Valerie Barr, past ACM-W chair, noted in Tims' nomination for the recognition, "This is volunteer work on which Jodi spends many hours outside of her 'day job,' bringing to it deep commitment to increasing the number of women in computing and improving the overall climate in tech."
Leading change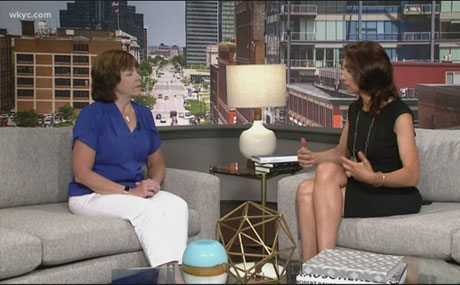 At BW, Tims led the 2012 development of BW's software engineering major and is currently supporting the design of new interdisciplinary programs in informatics, business information systems and risk management.
At the start of the semester, Tims was featured on WKYC-TV's "Girls in STEM" initiative.