Students, faculty aim to turn the tide on historically low youth vote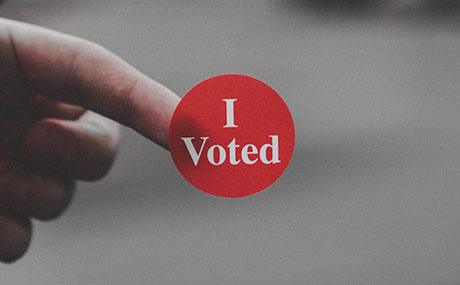 Historically, turnout rates for young voters have been among the lowest in the nation. But a network of students and faculty at Baldwin Wallace University is working to change that trend in the 2018 midterm election.
Student-led "Jackets Engaged," mentored by the Brain Center for Community Engagement and a parallel group of Conservatory of Music faculty members under the banner of #BWVotes, have spent the fall actively encouraging BW students to take their civic responsibility seriously.
Activating the apathetic
Allyson Crays '20, a junior public health major and "Jackets Engaged" student leader, says her group has encountered students on both ends of the voter spectrum.
"In general, students are either extremely involved and excited or completely apathetic," she notes. "We have been working to reach those apathetic students by showing them how voting directly impacts them through presentations, informational flyers and events."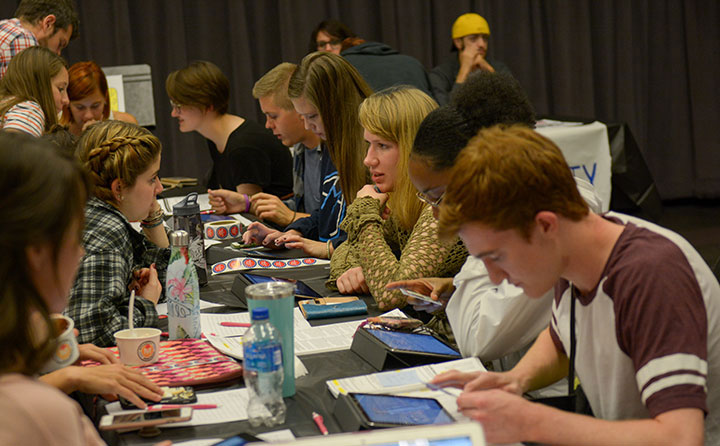 Both groups have staged campus voter registration drives this fall, including a well-attended "My Vote, My Voice" concert at the Conservatory featuring three live bands and free ice cream donated by Mitchell's.
"We had a great turnout, registered new voters, checked the status of registrations, and celebrated our right and privilege to vote and to participate in our democracy," said Dr. Zarina Melik-Stepanova, a lecturer in piano. 
Removing barriers to voting
The Conservatory's #BWVotes movement also deployed student social media ambassadors to get the word out and plans a noon, Election Day voting party with a march to the polls.
"Jackets Engaged" also will gather up students who find courage in numbers to "Swarm the Polls" at BW's Lou Higgins Recreation Center and Quarrytown, meeting at noon at the Strosacker Union candy counter.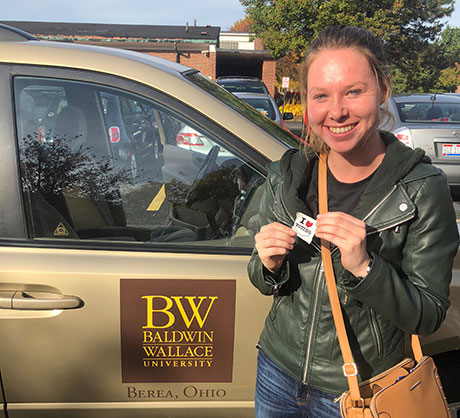 Crays and fellow student Katie Fowler have already voted, making the trek to the Cuyahoga County Board of Elections to vote early on Sunday, leaving Crays free to offer support to other students on election day.
"For many students, this is their first time voting and we want to eliminate all of the stress and uncertainty that we can," said Crays. "I think the biggest barrier is confidence in the process. Many don't believe their vote counts so most of our work has been empowering students to believe they can make a difference. Then we cut out any excuse for not being able to make it to the polls by providing transportation or someone to walk with."
Challenging historic trends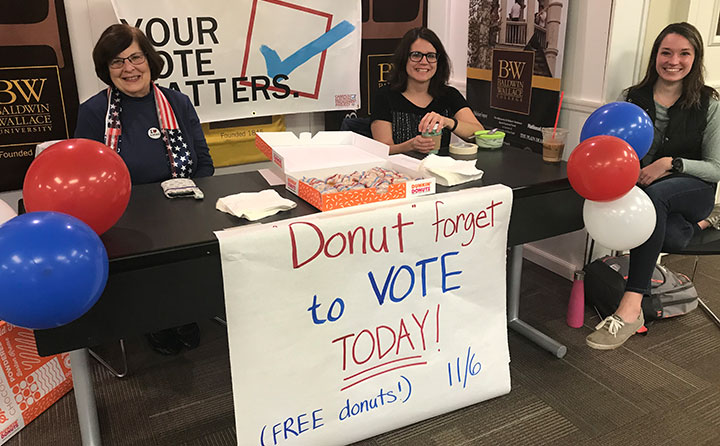 As Election Day dawned, "Jackets Engaged" was in the Union lobby offering a sweet reminder, "Donut Forget to Vote."
Historical data says that's a message students need to hear. In 2014, the nation's last midterm election, youth voter turnout fell to its lowest level on record. Just one in five 18- to 29-year-old citizens cast ballots.
"I got involved in 'Jackets Engaged' because I have always been passionate about standing up for your beliefs and I think the most basic way to do that is through voting," says Crays, who also serves as BW Student Body Vice President. "I want to make sure my voice is being heard and wanted to pass that same passion along to other students."