BW implements chosen name change option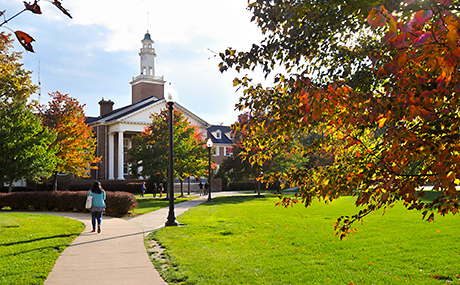 Since the beginning of the academic year, members of the Baldwin Wallace community have been given the opportunity to choose their own first name.
The Baldwin Wallace University Chosen Name and Personal Pronoun Policy allows an individual to identify a different first name on BW communication platforms that are not legal documents as well as identify pronouns that best reflect the person's identity.
While this program went into effect this fall, C.J. Harkness, chief diversity officer and Title IX coordinator, said that members of the BW faculty have been working on this program for over a year.
"Our LGBTQ+ task force had this on its radar as a program that we didn't have at BW that was at some other institutions," said Harkness.
While this program is particularly beneficial for individuals who identify as transgender, it can be useful for other members of the community, such as international BW community members as well as persons who have simply always gone by a specific nickname, he added.
While the program is beneficial toward the overall sense of inclusion on BW's campus, Harkness said the program is just one additional small step in continuing to make BW as inclusive as possible.
"BW is a community that continues to want to find ways to strengthen and broaden the sense of inclusion on our campus," he noted.
This article is an excerpt of a story that first appeared in the student newspaper, The Exponent.