Communication Arts & Sciences
(440) 826-2278
Share
OVERVIEW
Director, publicist, screenwriter. If the imaginative, artistic and dramatic field of film and video interest you, film studies provides a compelling interdisciplinary major.
Film studies exposes you to the aesthetic, technical and socio-cultural aspects of this visual art form. You'll learn about the historical, theoretical, visual and narrative components of film as well as production and digital technologies.
BW's program offers hands-on, portfolio-building coursework in audio, lighting, screenwriting, computer imaging, photography and more. You'll cultivate multi-media abilities while honing media literacy and critical thinking skills.
A required capstone course bridges classroom learning with practical application. You'll create a portfolio of work you can share with prospective employers and graduate schools. Featured in the portfolio will be samples of your media experiences, including a demo reel, and special project that demonstrates proficiencies in writing, research, planning and recording.
With Cleveland nearby, there are numerous internship opportunities. BW students have interned and volunteered at network-affiliated television stations, Cleveland's International Film Festival, as well as through national production companies filming on location in Cleveland.
BW's Explorations/Study Abroad program offers connections to impressive national broadcast and film internship opportunities.
Robust Broadcast Media Opportunities
WBWC 88.3 offers professional and practical work experiences. In addition, BWTV, a student-directed program airing on local cable TV, offers opportunities for video production and television broadcasting.
Gain Studio-Savvy Skills
Produce high quality video and face real-world production situations. BW's film and TV studio functions as both a multi-camera TV and recording studio and as a film sound stage. The studio features a full lighting rig and dimming system, 32-channel sound board, switcher and industry-standard editing facilities.
Why Should I Study Film?
For more than a century, film has been one of the most powerful and persuasive means of telling stories to mass audiences. Understanding the power of films to speak of culture is an important part of being both culturally literate and an engaged citizen.
CAREER OPPORTUNITIES
Creative director
Film director/producer
Publicist
Electronic creative media specialist
Screenwriter
Videographer
CURRICULUM
Film studies is offered as a major and minor. The major is interdisciplinary, requiring additional courses in art and music. The curriculum emphasizes practical and theoretical aspects of film. You are required to take production courses such as Lighting for Film, Film Production and Direction, and Screenwriting. Theoretical courses include Film and Culture, Film Makers, and Film Genres. There is a required capstone course that enables you to build an impressive resume and portfolio.
As a film studies major, you will become skilled at writing, producing and directing your own work. You will be encouraged to take creative risks while developing effective film-making skills.
Through course electives, internships and more, you can customize your education to focus on a specific area of interest. You will be prepared for graduate school as well as employment within the industry.
The film studies major prepares students to: 
Recognize the functions of film within a society
Utilize a variety of theoretical and formal models and develop their own set of standards in evaluating film
Have an understanding of ethical implications of visual images presented in film
Effectively communicate with contemporary audiovisual production technologies
STUDENT EXPERIENCES
Student success is a top priority. Small class sizes, extensive hands-on experiences, individual attention and faculty mentoring are at the core of BW's film studies program.
Experiential learning bridges classroom study with real-world opportunities. BWTV, a student-directed program airing on local cable TV, offers opportunities for video production and television broadcasting. Internships enable students to hone technical and analytical skills and experience the fast-paced, ever-changing world of film and broadcasting.
BW Film Society
BW's Film Society makes available films that are not locally shown and films by artists/film makers that interest the group. The organization educates students about all things film and promotes cultural diversity through events, films and speakers.
On campus, film studies students are regularly recognized for their achievements.
Lambda Pi Eta is the communication studies honor society. It serves as a point of distinction for high achieving students as well as a sponsor for a service-learning initiative through Habitat for Humanity.
At the annual Honors Ceremony in the spring, recognitions include:
David Allman Broadcasting Scholarship
Donna E. Fry '58 Scholarship (in honor of Donna Fry '58, who had great admiration for BW professors).
ALUMNI SUCCESS
At Baldwin Wallace, you'll experience personal and professional growth in a supportive community that challenges and inspires you to succeed. Recent BW film studies majors are finding their success in a variety of careers.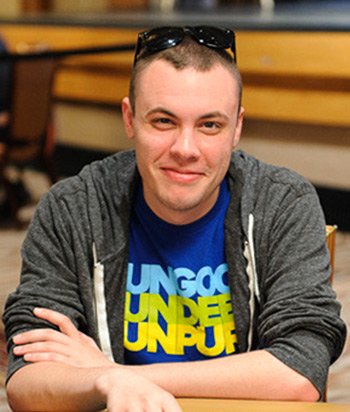 Josh Cahlik '12 is media coordinator and tournament reporter for World Series of Poker. He is based in Cleveland but travels frequently in this position. A demanding curriculum and mentoring relationships with BW faculty enabled the Berea, Ohio, native to hone his professional writing skills and launch an exciting career.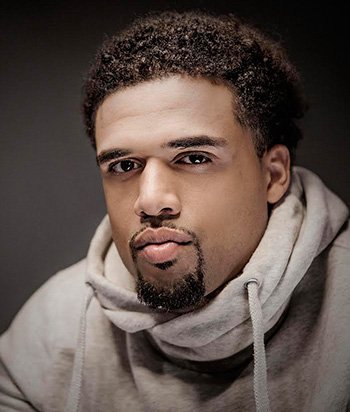 Steven Caple Jr. '10 is a writer, director and producer based in Los Angeles. His feature film "The Land" screened at the Sundance Film Festival and Milwaukee Film Festival. The Cleveland native is writing a miniseries for HBO that will be produced by Jay Z and Will Smith.
Full-Time Faculty
Adjunct Faculty