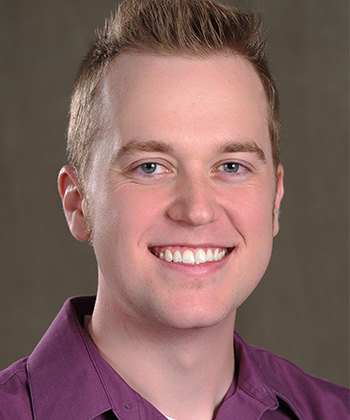 Assistant Professor
Ph.D., University of Oregon
Contact:
(440) 826-6823, amontgom@bw.edu
I arrived at Baldwin Wallace University in the fall of 2013. In the classroom, I strive to make sure that students understand ideas rather than simply memorizing formulas. My goal is to show students both the real-world applicability and the inherent stunning beauty of mathematics. I most commonly teach courses in statistics, probability and calculus, but I can occasionally be found teaching other subjects, and I deeply enjoy nearly every branch of mathematics that I have ever encountered.​
Research interests
Discrete probability, including Markov chains, stochastic processes and potential theory; combinatorial design theory
Personal Website
For more information about Montgomery, visit his website.