Chair, Faith and Life
Professor
Faculty Athletic Representative
Ph.D., Harvard University
B.D., Harvard Divinity School
A.B., Guilford College
Contact:
(440) 826-2172, akolp@bw.edu
Dr. Alan Kolp is holder of the Baldwin Wallace chair in faith and life and professor of religion. He earned degrees from Guilford College and Harvard Divinity School and a doctorate from Harvard University. Kolp is a co-author, with his business colleagues Peter Rea and Pierre Everaert, on a recent book, "Igniting Innovation With Integrity: Following the B.R.I.C. Road."  Kolp also co-authored with Rea the 2006 book "Integrity is a Growth Market: Character-Based Leadership." This book has been translated into Portuguese. In addition, he has numerous publications in contemporary spirituality, including two popular books "Fresh Winds of the Spirit" and "Canopy of Light & Love."  In June 2017 Kolp and Rea published their third book together, "Exception to the Rule."  He writes a daily inspirational blog.
Before coming to Baldwin Wallace University in 2000, Kolp taught at Earlham College and Earlham School of Religion in Richmond, Indiana. For six years he served as head of the graduate school as dean of Earlham School of Religion. Kolp also served eight years as pastoral leader at First Friends Meeting in Richmond. Currently, Kolp serves on the board of directors of The International Thomas Merton Society.  
Kolp teaches classes in contemporary spirituality. Kolp was the co-founder with Rea of the Center for Innovation & Growth (CIG), a campus-wide, co-curricular effort to infuse an entrepreneurial and innovative mindset in all students. He is also the National Collegiate Athletic Association (NCAA) faculty representative and is teaching a leadership colloquium for student athletes.
Honors
Ph.D. with distinction
B.D. cum laude
A.B. cum laude
Fulbright Fellow, Wilhelms Universitat, Munster, Germany
Visiting Fellow, Woodbrooke College, University of Birmingham, England
Fellow at Kellogg College, Oxford University
Professional Societies
American Academy of Religion
Society of Biblical Literature
American Society of Church History
Inspirational Message
Read Dr. Kolp's daily inspirational message on his blog and on Twitter.
Upcoming Speaking Engagements and Events
May 30, 2018
Kolp will be speaking at an Annual Clergy Executive Session at The University of Mount Union. The topic to be discussed is: Our Life Together on the Vine, Bearing Fruit that Lasts. To register, visit their site.
June 6, 2018
Kolp will be speaking a workshop for HR Professionals at The Cleveland Foundation on June 6, 2018 from 8:00-10:30 a.m. He will be sharing his experience in focusing on the seven classical virtues—trust, compassion, courage, justice, wisdom, temperance and hope—to enhance individual and organizational performance. Based on the examples, scenarios and case-studies documented in the book Exception to the Rule, The Surprising Science of Character-Based Culture, Engagement and Performance. The event will provide attendees with the actionable knowledge needed to apply these principals back in their own nonprofits.
Recent Speaking Engagements and Events
March 10, 2018
Kolp was the keynote speaker for an event sponsored by the Collaboration for Ministries Initiative. He spoke about "Sharing the Prophetic Mantle: Generational Partnering in Ministry".
January 31-February 1, 2018
2018 Faith & Life Lectures
The 2018 Faith & Life Lectures, featuring Michael W. Higgins have concluded and are available to watch online at your convenience: "Cipher of our Tremulous Time," "Trackers of the Soul," A panel discussion, "Sacred Disrupters."
January 24, 2018
Kolp participated in an Innovation Retreat sponsored by the Dream Innovation Leadership Team of ESC of Cuyahoga County, Ohio. He was part of a panel discussion with other business experts who helped school superintendents explore innovation, change and leadership competency.
January-February 2018
Kolp led a course titled, "From God to Becoming God-like," for the Cleveland Ecumenical Institute for Religious Studies. The course took a fresh look at the God who evolves our world and ourselves. This loving God copes with our shortcomings and graciously supports us through our process of becoming God-like. The meeting dates were January 22, 29, February 5 and 12 at John Knox Presbyterian Church in North Olmsted, Ohio. 
October 18, 2017
Kolp wrote a guest post for McGraw Hill Education entitled: "The Ladder of Success." The post highlighted business concepts from his new book, Exception to the Rule.
October 17, 2017
Kolp spoke at an event honoring the 500th anniversary of the Protestant Reformation. The presentation was entitled, "Reformation as Spiritual Innovation" and was sponsored by The Cleveland Chapter of the International Thomas Merton Society.
October 2017
Kolp was published in an article for "The Way", the spirituality journal of the British Jesuits. In the article, Kolp described the impact that Ignatian spirituality has had on his own denomination as a Quaker.
September 7, 2017
Kolp led a session entitled, "Spiritual Formation for Individuals Working in National Denominational Settings" at a semi-annual retreat meeting of Global Ministries.
ESR Leadership Conference
August 11-13, 2017
Kolp spoke at the ESR Leadership Conference at Earlham School of Religion. The workshop he lead, entitled "Character Based Organizations with Alan Kolp", showed how to embed classical virtues (values) in a group or organization. The virtues also are the basis for high performing teams that are supported by a healthy culture. 
Thomas Merton Conference
June 19-22, 2017
Kolp presented a paper entitled "Thomas Merton and the Mercies of the Night" at the Annual Thomas Merton Conference at St. Bonaventure University. 
April 1, 2017
Kolp led a retreat discussing three friends from the 20th century: Thomas Merton, Henri Nouwen and Martin Luther King. The retreat focused on living spiritually deep lives in a VUCA world – volatile, uncertain, complex and ambiguous. The daylong retreat became an engaging time of exploration and explanation.
March 19, 2017
Kolp led a discussion forum at Grace Community Church in Grafton, Ohio on Sunday, March 19. The forum was organized by BW alumnus Jimmy Thornton '12, and the topic of contemplative mysticism was discussed.
January 30 - February 27, 2017
Kolp taught a course at Lakewood Presbyterian Church entitled "Vocation, Mission, Message and Meaning: Pillars of the Spiritual Journey."  The course focused on the four basic pillars of the spiritual journey.
2017 Faith & Life Lectures
February 15 - 16, 2017
The guest speaker for this event was Fr. Daniel P. Horan, a Franciscan friar of Holy Name Province (NY). He gave three presentations on the theme "The Foolishness of Christianity. 
September 19 - October 10, 2016
Kolp presented a four-part series entitled "The Pope's American Models: Lincoln, King, Day and Merton" at the Jesuit Retreat house. In his 2015 speech to the U.S. Congress, Pope Francis mentioned four Americans as "a way of seeing and interpreting reality." These four were Abraham Lincoln, Martin Luther King, Dorothy Day and Thomas Merton. This four-week series discovered the spiritual heart of each of these four amazing human beings. The series outlined key spiritual themes for life and action in the 21st century America. 
May 1, 2016
Kolp presented at the Mary Anne & Richard Cavicchi Christian Education Seminar. The topic focused on "Being Spiritually Reflective". The seminar offered an engaging format that drew people into a reflection on their own experiences to see how theology develops.
April 16, 2016
Kolp was featured as a panelist at BW's 84th Bach Festival. The panel was moderated by Dr. Danielle Kuntz and discussed antisemitism and the St. Matthew Passion.
April 12, 2016
Kolp led a webinar entitled "Faith and Spirituality: Are We Even Allowed To Be Talking About This?"  He discussed his journey of working with students around faith and spirituality. Kolp also walked the audience through his personal faith journey as well as shared stories and experiences he has had with students around faith. A link to this recorded event will be available soon. 
April 9, 2016
Kolp was the guest speaker at the Thomas Merton Society of Washington. Kolp presented on the topic, "Minding the Light: Quaker Spirituality and the Wisdom of Thomas Merton." This event took place at St. Anselm's Abbey School Reid Theater in the District of Columbia. A discussion and reception followed the lecture. 
Marting Humanities Lecture
March 14, 2016
Kolp hosted the 2016 Marting Humanities Lecture that featured guest speaker Robert Butera, founder of The YogaLife Institute and publisher of Yoga Living magazine. The topic presented was "Enlightenment as a Verb: The Psycho-Spiritual Philosophy of Classical Yoga." 
Henri Nouwen: Spiritual Guide
February 8-29, 2016
Kolp lead a course that discussed the life and teachings of Henri Nouwen, which offered insightful spiritual guidance for life in our own times. Focused around the four themes of heart, hospitality, healing and hope, the experience and wisdom of Nouwen unlocked new possibilities for spiritual encounter and growth. 
2016 Faith & Life Lectures
February 3-4, 2016
The guest speaker for this event was Douglas E. Christie, Professor of Theological Studies at Loyola Marymount University in Los Angeles, California. The overall theme of his lectures focused on "Human Suffering, Spiritual Darkness and the Practice of Solidarity."
December 6 & 13, 2015
Kolp spoke at the United Methodist Church of Berea discussing the theme, "Doing Theology from Both Ends." His presentation will focus on how theology — or being spiritual — depends in some ways on where we come from and where we are heading. In biblical terms it will cover Genesis through Revelation.
October 20, 2015
Kolp facilitated at a virtue training event for Watterson & Associates at the Center for Innovation & Growth. His discussions will focus on key themes from his book such as trust, temperance, wisdom and hope.
October 15, 2015
Kolp presented "Igniting Innovation with Integrity" at Brazilian week at the BW School of Business.
October 13, 2015
Kolp facilitated at a virtue training event for Watterson & Associates at the Center for Innovation & Growth. His discussions will focus on key themes from his book such as trust, temperance, wisdom and hope.
August 11, 2015
Listen to audio from Kolp's lecture at the western yearly meeting of Friends Church.
Publications
Books and pamphlets:
"Exception to the Rule" (co-authored with Peter Rea and James Stoller, 2017)
"Igniting Innovation with Integrity: Following the B.R.I.C. Road" (co-authored with Peter Rea and Pierre Everaert, 2011)

"Fresh Winds of the Spirit" (1991, 2007)

"Integrity is a Growth Market" (co-authored with Peter Rea, 2006)

"A Canopy of Light and Love" (1993)

"A Motion of Love" (1983)

"Post-Resurrection Consciousness: Mary Magdalene and Me" (pamphlet, 1980)

"Participation is not a Spectator Sport" (1976)
Articles (Recent and Forthcoming):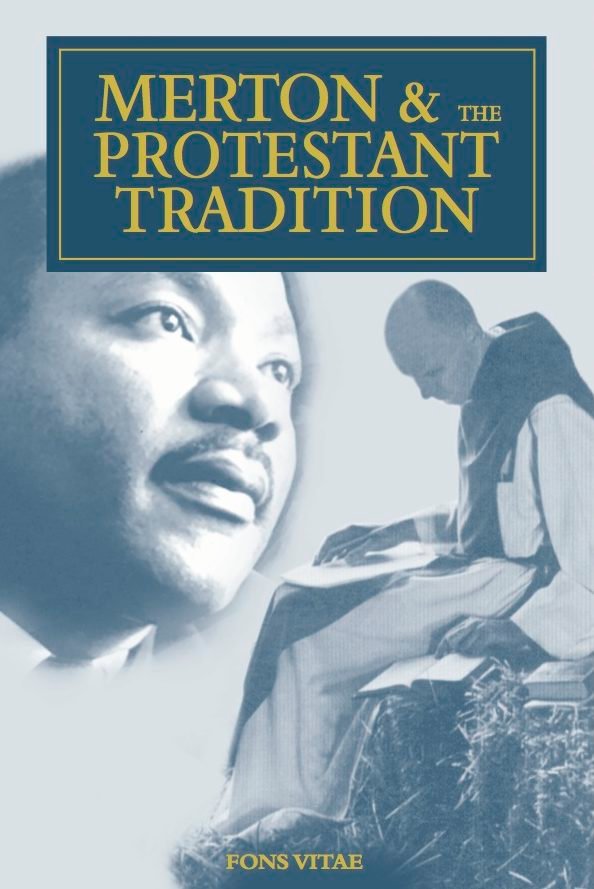 "Thomas Merton: Son of a Quaker and Friend to Friends," in "Thomas Merton and the Protestant Tradition" (2016)
"Mind the Light: A Mertonian-Quaker Approach to Contemplative Living," in the Fall 2016 edition of The Merton Seasonal, A Quarterly Review
"Corporate Ethics Can't Be Reduced to Compliance,"  Harvard Business Review (co-authored with Peter Rea, Wendy Ritz and Michelle D. Steward)
"From Cloister to Classroom: Thomas Merton and Today's College Student," in the Spring 2014 edition of The Merton Seasonal, A Quarterly Review

Book Review of "Merton & the Tao: Dialogues with John Wu and the Ancient Sages" in the Winter 2013 edition of The Merton Seasonal, A Quarterly Review

"Practical Servant-Leadership: Virtue and Value," in Servant Leadership: Heart, Mind, Spirit, ed by Larry Spears & Shann Ferch (co-authored with Peter Rea, forthcoming)

"Hope: Possibilities and Promise." Healing Ministry (2008)

"Ensinando Carater," FAEBusiness Magazine (Brazil) (co-authored with Peter Rea, 2003)

"Sacraments," Historical Dictionary of the Friends (Quakers) (2003)

"Hospice: the Via Dolorosa Ad Pacem (The Way of Sorrow to Peace)," Healing Ministry (2003)

"Hospice: the Via Dolorosa Ad Pacem (the Way of Sorrow to Peace)," Making Sense of Dying and Death (2002)

"Spirituality and Worship in the Quaker Tradition," The Brethren Life and Thought (1995)

"Riding the Wind of Spirit," in Practiced in the Presence: Essays in Honor of T. Canby Jones (1994)

"The Real Presence: A Quaker Perspective on Spiritual Direction," The Way: Contemporary Christian Spirituality (1993)

"Owning This Treasure as Persons in Community," Friends' Consultation on Quaker Treasure (1993)

"The Pre-Pendle Hill Spirituality of George Fox," in The Lamb's War: Quaker Essays to Honor Hugh Barbour (1992)

"Language of the Heart: Aspects of George Fox's Spirituality," in Proceedings from International Conference on Tercentenary of Fox's Death (1992)