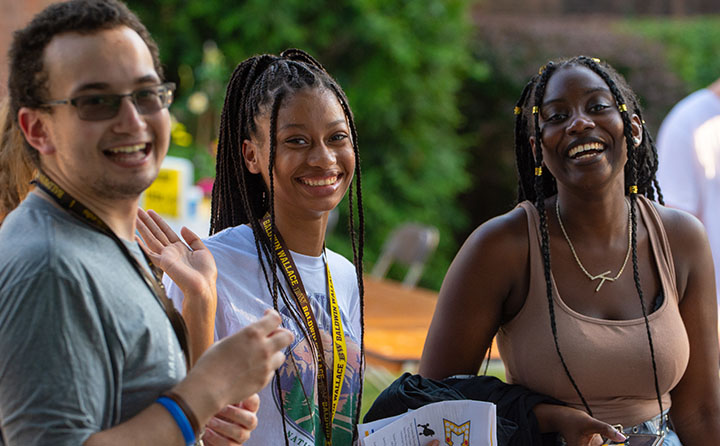 Get involved!
Your involvement in campus life is just as important to your education as your classes, papers and field experiences. Make new friends and gain leadership skills as a member of one of the many clubs, professional organizations and honor societies, ranging from community service and political action groups to fraternities and sororities. You can also get involved with one of our 24 varsity athletic teams or participate in club or intramural sports.
---
Clubs and Organizations
With more than 100 clubs and organizations for students, there's something for everyone. You'll find academic and faith-based organizations, groups devoted to diversity, culture, fine arts and recreational sports, both club and intramural. Thinking about going Greek? Check out the fraternities and sororities that are active on campus.
BW also has a marching band and cheerleading; clubs devoted to service, education and wellness; honor societies; and student-run media including BUZZ-TV, WBWC-FM and The Exponent newspaper. Leadership development, from workshops to retreats, help develop the skills students put into practice managing these organizations.
---
Activities
The Yellow Jacket Activity Board (YJAB) is the student-run campus programming board that plans multiple events each month for the BW student body. YJAB hosts live entertainment such as hypnotists, musicians and comedians; late night programs such as BINGO and late-night breakfast; and off-campus events such as Cedar Point, Playhouse Square and Cleveland sporting events. On-campus YJAB programs are free to BW students, and off-campus programs, which include provided transportation, are offered at a discounted rate.
Prefer your fun to be active and outdoors? Check out the outdoor adventures program for annual sailing trips in the Florida Keys, whitewater adventures, ski trips to the slopes in New York and West Virginia, and camping trips throughout the year.
For students driving to campus every day, the Commuter Activity Board (CAB) sponsors various social activities for commuter students, such as bowling, cookouts and a popular weekly pizza lunch event.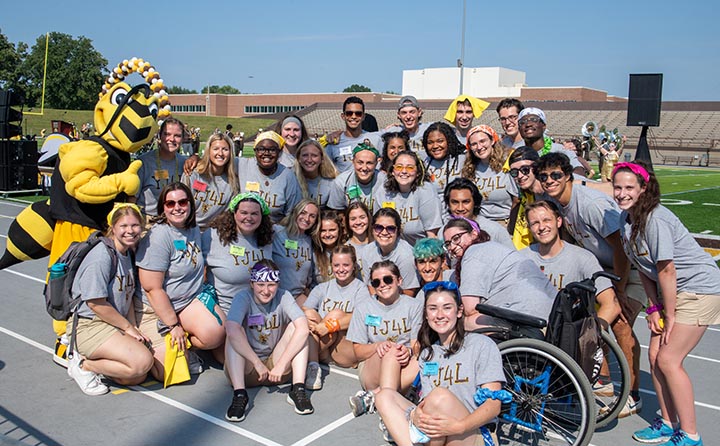 ---
Cultural Events
The mix of music, theatre, lectures, exhibits and other arts and cultural events at BW will give you plenty of options for filling your free time and your senses. Expand your cultural horizons, be wowed by enormously talented peers and professors, and take in an array of celebrated guests from all around the globe who headline free lectures, concerts, master classes, workshops and performances.
---
Service & Engagement
Service is a great way to get involved, make friends and give back. At BW, you can do a little or a lot, on or off campus. Plug into one-time service events, a weekly service program, and alternative break trips, or travel abroad for an international service-learning experience. Programs are designed and led by student leaders with support from the Brain Center for Community Engagement.