Share
OVERVIEW
Transform your passion for helping others into a compelling career that puts you at the center of a rewarding profession as a music therapist.
Music therapists are health professionals who utilize music within a therapeutic relationship to address the physical, emotional, cognitive and social needs of individuals.
Baldwin Wallace's music therapy program will help you acquire the knowledge, skills, technical competencies and professional perspectives to prepare for a meaningful career.
Your studies will include comprehensive, rigorous coursework and practical experiences. The program conforms to the guidelines set by the American Music Therapy Association.
Real-world experience is key. At BW, you'll be participating in field experiences beginning in your sophomore year. You'll have four semesters of direct client contact in one-to-one and group settings. The culmination of your studies is a six-month, full-time music therapy internship.
Small classes, personalized attention and faculty mentoring are at the forefront of the program. BW's faculty-student ratio is 7:1 for the Conservatory of Music.
BW faculty are established professionals with real-world experience, impressive credentials and networking connections. They bring decades of experiences to the classroom, studio and clinical settings.
CAREER OPPORTUNITIES
Board-certified (MT-BC) music therapists may work in a variety of clinical and independent settings that include:
Hospitals
Nursing homes
Group homes
Rehabilitation center
Public schools
Mental health institutions
Hospice
EQUIVALENCY PROGRAM
Baldwin Wallace offers the option of an equivalency program in music therapy to individuals already possessing a music degree (at least at the bachelor's level) from a recognized institution. In this non-degree program, a student completes all music therapy core courses as well as non-music courses required by the American Music Therapy Association. After completing all coursework and the six-month internship, the equivalency student is then eligible to sit for the national certification exam administered by the Certification Board for Music Therapists.
CLEVELAND MUSIC THERAPY CONSORTIUM
Baldwin Wallace University Conservatory of Music and The College of Wooster comprise the Cleveland Music Therapy Consortium. This association was the first music therapy degree offered in Northeastern Ohio and was the first in the nation involving a cooperative arrangement among educational institutions.
ALL-STEINWAY SCHOOL
The Baldwin Wallace Conservatory of Music is one of just 16 conservatories worldwide that has achieved classification as an All-Steinway School. The 88 Steinway pianos in the Conservatory elevate the student learning experience by having lessons and performance opportunities on the same quality instruments that are the standard in concert halls worldwide.
VIBRANT FACILITY ENGAGES STUDENTS
Striking Boesel Musical Arts Center is a picturesque four-building complex that houses BW's Conservatory of Music. It's a seamless blend of historic architecture and modern design. The facility houses 50 soundproofed practice rooms, instructional space, practice studios and impressive rehearsal halls that can accommodate the latest technologies for teaching and performance.
EXCEPTIONAL LEARNING EXPERIENCES
Innovation, excellence and outstanding hands-on learning and performance opportunities make Baldwin Wallace's Conservatory of Music a proven choice for students nationwide. The undergraduate-only Conservatory provides an exceptional learning environment for students to take lead roles in performing, conducting, managing and teaching. Alumni can be found at top graduate schools and working with the best orchestras, operas and theatres. Other alumni are employed in rewarding positions in teaching, arts management and music therapy.
CURRICULUM
As a music therapy major, you'll graduate with a Bachelor of Music degree.
BW's music therapy major offers an outstanding foundation for students interested in immediate employment as well as graduate school. It can be studied as a single major or companion field of study for a double major.
You'll study music theory, history and literature, tonal harmony, Solfège and more. You'll also take classes in psychology, sociology, education and other pertinent topics. Outside the classroom, you'll take private lessons and participate in a major ensemble and other performance activities.
As a music therapy student, you'll complete four semesters of direct client contact in one-to-one and group settings at approved practicum sites - hospitals, nursing homes, adult day care centers, public schools, nonprofit agencies and other facilities.
The culmination of your studies is a six-month, full-time music therapy internship. Upon the completion of the required internship and conferral of a degree, you can take the national certification exam administered by the Certification Board for Music Therapists.
After successful completion of the national certification exam, you will gain your certification.
The music therapy major prepares students to:
Demonstrate ability to design referrals, assessments and treatment plans for client populations
Demonstrate ability to implement treatment and termination processes in client work
Demonstrate ability to provide accurate documentation and evaluation of treatment
Demonstrate knowledge of professional development responsibilities and continuing education
STUDENT EXPERIENCES
Student success is a top priority. Small class sizes, individual attention and faculty mentoring are at the core of BW's Conservatory of Music programs.
With more than 325 events a year, Baldwin Wallace's Conservatory of Music offers an impressive array of performance opportunities.
IMPRESSIVE PERFORMANCE OPPORTUNITIES
Baldwin Wallace Conservatory of Music has outstanding campus performance traditions and collaborations with regional and national organizations. A few examples include:
Baldwin Wallace Bach Festival
The three-day campus event is the oldest collegiate Bach Festival in the country. It features lectures, BW performance groups, faculty members and renowned professional soloists and musicians. Baldwin Wallace students consider the unusual opportunity of participating, as colleagues, with world-class professionals a high point in their performing experience. The festival is evolving to include year-round events, such as Bach Haus, that explore Bach's influence on a broad spectrum of music.
FOCUS Festival of Contemporary Music
The biennial festival features the music of a contemporary composer who visits Baldwin Wallace for a week-long residency. At the conclusion of the week's rehearsals and symposia, the composer's music is performed in a series of concerts, including large ensembles and chamber groups.
CO-CURRICULAR ACTIVITIES
Personally and professionally rewarding, student organizations and activities foster career skills, leadership and teamwork. Opportunities for music therapy majors include:
Cleveland Student Music Therapists
The purpose of this organization is to provide a forum in which students may share their ideas about music therapy. It is open to all music therapy majors within the Cleveland Music Therapy Consortium.
Ohio Collegiate Music Education Association (OCMEA)
This association prepares pre-service teachers to be holistic educators by arranging professional development, leadership and networking opportunities designed to help members be successful.
LEARNING RESOURCES
At Baldwin Wallace, student learning experiences are enhanced by exceptional resources that include:
Riemenschneider Bach Institute
The institute houses rare items related to J.S. Bach and his circle, as well as historical reference materials, scores and a collection of classic recordings. It has one of the nation's most impressive holdings of Baroque manuscripts and first editions. It attracts scholars from around the world.
Ferne Patterson Jones Memorial Music Library
A valuable campus resource, the library offers 18,000 scores, 7,000 books, and more than 10,000 sound and video recordings. Online resources to which the library subscribes include over one million tracks of streaming audio and video. Help with research is available by appointment, on a walk-in basis or through email.
ALUMNI SUCCESS
At Baldwin Wallace, you'll experience personal and professional growth in a supportive community that challenges and inspires you to succeed.
Recent music therapy graduates can be found working in a variety of settings as music therapists and have been accepted to top graduate programs.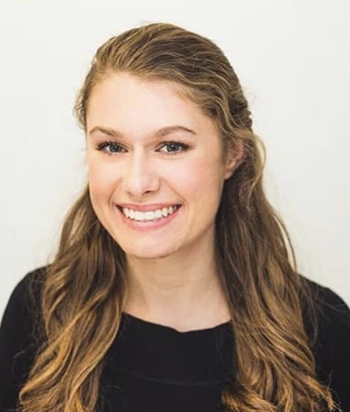 Katherine Moore '19 is a board-certified music therapist with Mainstay Music Therapy in Fort Wayne, Indiana. After graduating from BW, she completed a clinical internship at MusicWorx Inc. in San Diego, California, where she used her music therapy education to connect with adults who have Parkinson's Disease, military veterans, medically fragile children and the elderly.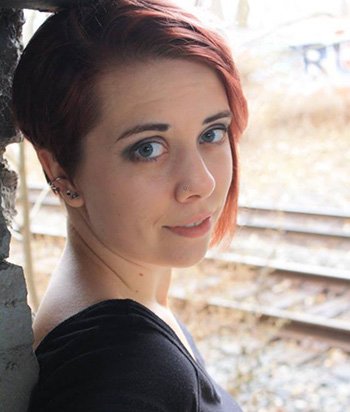 Claire Schad '17 starts a six-month internship at St. Elizabeth's Hospital in Philadelphia in fall 2016. She will graduate once her internship is complete. While at BW, she traveled abroad to Jamaica, Germany, the Netherlands and Austria to gain insights into the study of music therapy through different cultures.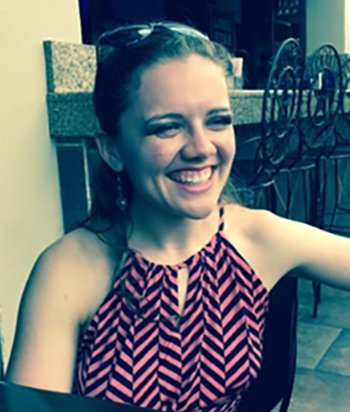 Jaclyn Ford '16 is intern at CarePartners Hospice in Asheville, N.C. working with the terminally-ill and their loved ones. She will graduate once her internship is complete. While at BW, she attended lectures at Heidelberg University in Germany and the World Congress of Music Therapy in Austria and met music therapists whose research she studied.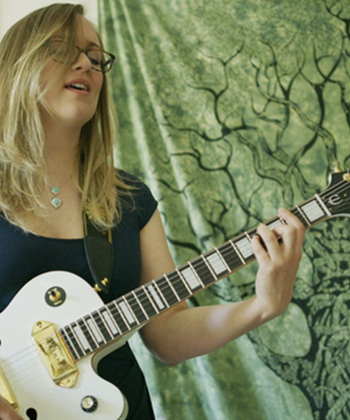 Kimberly Haffey '13 is a board-certified music therapist with a private practice, Dynamic Music Therapy Services, LLC. She has a B.M. in music therapy and double bass performance from BW and a M.A. in music and health sciences, with a neurologic music therapy concentration, from the University of Toronto. She is a freelance singer, bassist and guitarist, and is working on recording an EP of original songs.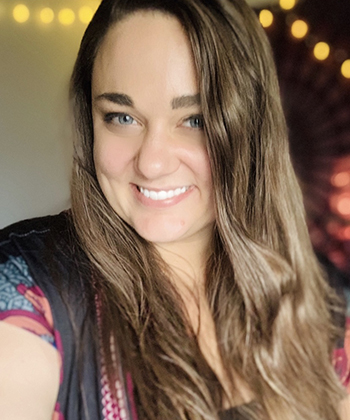 Hannah Bronson '12 is pursuing a doctorate in clinical psychology at the University of Denver. She provides music therapy, psychotherapy and psychological assessment at several Denver clinics, and supervises music therapy students for the Jamaica Field Service Project. Bronson piloted music therapy programs on two military installations for Creative Forces: NEA Military Healing Arts Network.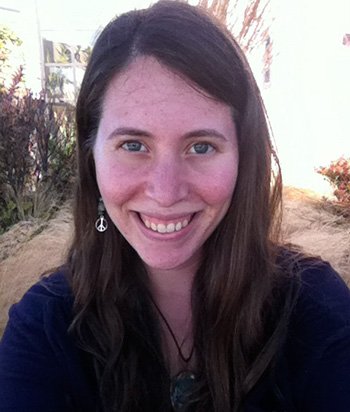 Samantha Sinai '12 is an independent cello teacher and board-certified music therapist. She has played professionally in numerous orchestras, including the Saratoga Orchestra of Whidbey Island. She also composed, performed and co-produced a cello relaxation CD. Samantha is from Detroit.
FACULTY
Full-Time Faculty
Kara Caine
Director, Music Therapy Consortium
Assistant Professor in Music Therapy
M.M.E., in Music Therapy, University of Kansas
Adjunct Faculty
Lisa Gallagher
Lecturer
Ph.D. in Health Psychology, Northcentral University
Alicia Hrubey
Lecturer
M.M. in Vocal Performance, Cleveland Institute of Music