Share
OVERVIEW
Achieve instrumental mastery while gaining a comprehensive education that can lead to a professional career in music.
Baldwin Wallace's string performance major is a rigorous and rewarding program that helps you develop strong technical, artistic, entrepreneurial and analytical skills.
Within the string program, BW offers studies in violin, viola, cello, bass, harp and guitar. Small class sizes, individual attention and faculty mentoring are inherent to the program. BW's faculty-student ratio is 7:1 for the Conservatory of Music.
The program offers an outstanding foundation for graduate studies and career opportunities. It includes intensive academics, private lessons and extensive performance opportunities.
Baldwin Wallace faculty are established professionals with real-world experience, impressive credentials and networking connections. They're published composers, authors, musicians and researchers.
A residency partnership with The Cleveland Orchestra brings some of the nation's leading orchestral musicians to campus to give master classes on the orchestral repertoire for string performance students. You'll benefit from meaningful networking, mentoring and learning opportunities.
Also impressive to your studies is BW's 20-minute proximity to Cleveland – home of nationally ranked music, theatre and arts organizations and facilities.
Exceptional Learning Experiences
Innovation, excellence and outstanding hands-on learning and performance opportunities make the Baldwin Wallace Conservatory of Music a proven choice for students nationwide. The undergraduate-only Conservatory provides an exceptional learning environment for students to take lead roles in performing, conducting, managing and teaching. 
In chamber groups, students discover and refine skills that will be essential for 21st century musical artists including communication, team work, critical thinking, decision making, time management, leadership, and creativity. Frequent performing opportunities help students to gain confidence on stage while audience feedback informs their efforts to continue polishing and refining interpretations.
CAREER OPPORTUNITIES
Music educator
Chamber musician
Orchestral musician
Conductor
Music business executive
Arts administrator
Private teacher
Concert soloist
CURRICULUM
Rigorous coursework coupled with intensive and extensive practical experiences provide comprehensive learning.
You'll study music theory, history and literature, form and analysis, tonal harmony, Solfège and more. You'll learn to apply critical thinking, creativity and technical skills to your work.
Outside the classroom, you'll take private lessons and participate in rehearsals and performances with a major ensemble, as well as other performance activities.The culmination of your studies is a full-length recital program held during your senior year.
String performance offers an outstanding foundation for graduate school. It can be studied as a single major or companion field of study for a double major. 
The musical performance: strings major prepares students to:
Perform repertoire appropriate to class standing with technical and interpretive proficiency
STUDENT EXPERIENCES 
Student success is a top priority. Small class sizes, individual attention and faculty mentoring are at the core of BW's Conservatory of Music programs.
Experiential learning bridges classroom study with real-world opportunities. As an instrumental performance major, you'll have numerous opportunities to demonstrate your musicianship:
Regular studio classes
Departmental recitals
Conservatory convocations
Guest master classes
BW concerts
BW opera and music theatre pit ensembles
Semester juries
Required degree recitals
Annual concerto competition
With more than 325 events a year, Baldwin Wallace's Conservatory of Music offers an impressive array of performance opportunities. 
At the faculty level, BW string musicians perform regularly as members of the Elysian Trio and Lyceum2, among others.
IMPRESSIVE PERFORMANCE OPPORTUNITIES
Baldwin Wallace Conservatory of Music has outstanding campus performance traditions and collaborations with regional and national organizations. A few examples include:
Baldwin Wallace Bach Festival
The three-day campus event is the oldest collegiate Bach Festival in the country. It features lectures, BW performance groups, faculty members and renowned professional soloists and musicians. Baldwin Wallace students consider the unusual opportunity of participating, as colleagues, with world-class professionals a high point in their performing experience. The festival is evolving to include year-round events, such as Bach Haus, that explore Bach's influence on a broad spectrum of music.
FOCUS Festival of Contemporary Music
The biennial festival features the music of a contemporary composer who visits Baldwin Wallace for a week-long residency. At the conclusion of the week's rehearsals and symposia, the composer's music is performed in a series of concerts, including large ensembles and chamber groups.
CO-CURRICULAR ACTIVITIES
Personally and professionally rewarding, student organizations and activities foster career skills, leadership and teamwork.
One organization string performance majors can benefit from is the American String Teachers Association. It is open to any student interested in playing or teaching string instruments. Members participate in workshops and performances.
LEARNING RESOURCES
At Baldwin Wallace, student learning experiences are enhanced by exceptional resources that include:
Riemenschneider Bach Institute
The institute houses rare items related to J.S. Bach and his circle, as well as historical reference materials, scores and a collection of classic recordings. It has one of the nation's most impressive holdings of Baroque manuscripts and first editions. It attracts scholars from around the world.
Ferne Patterson Jones Memorial Music Library


A valuable campus resource, the library offers 18,000 scores, 7,000 books, and more than 10,000 sound and video recordings. Online resources to which the library subscribes include over one million tracks of streaming audio and video. Help with research is available by appointment, on a walk-in basis or through email.
ALUMNI SUCCESS
At Baldwin Wallace, you'll experience personal and professional growth in a supportive community that challenges and inspires you to succeed.
String performance graduates can be found working for leading orchestras and other regional performing organizations and have pursued master's and doctoral degrees at some of the most prestigious schools.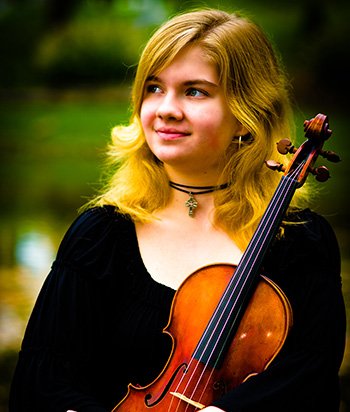 Meredith Hudock '16 is pursuing a master's in Scottish music at the Royal Conservatoire of Scotland. She has won multiple medals in the U.S. national Scottish fiddling competition. From Pittsburgh, she chose the BW Conservatory because of its unique willingness to accommodate a variety of musical styles.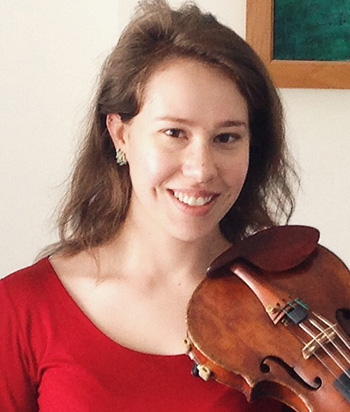 Sarah Cole '14 is pursuing a Master of Music at Royal Welsh College of Music and Drama in Cardiff Wales, United Kingdom. Sarah has performed for a royal gala at Buckingham Palace for the Prince of Wales. She also has performed with members of the BBC Orchestra of Wales and Welsh National Opera. She is from Nashville, Tenn.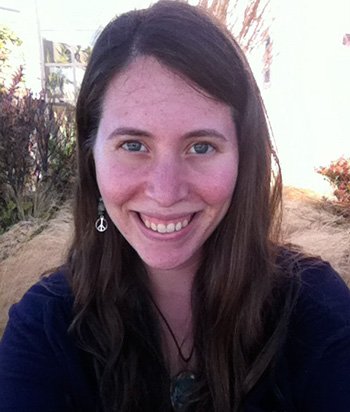 Samantha Sinai '12 is an independent cello teacher and board-certified music therapist. She has played professionally in numerous orchestras, including the Saratoga Orchestra of Whidbey Island. She also composed, performed and co-produced a cello relaxation CD. Samantha is from Detroit.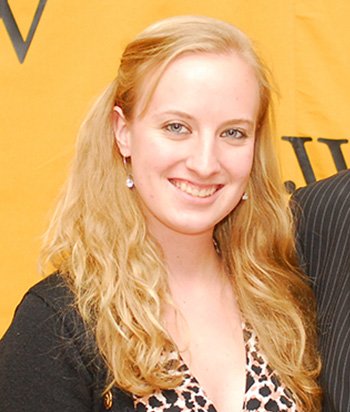 Amanda Stenroos '12 is Suzuki violin teacher at Northampton Community Music Center in Massachusetts. She holds an M.M. in violin performance from the University of Massachusetts at Amherst. Her passion for BW's Bach Festival inspired the creation of a Bach festival at the University of Massachusetts. She is from Bath, Ohio.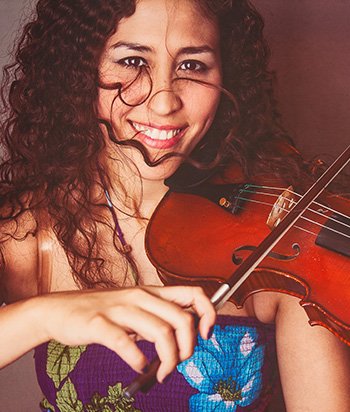 Felicia Rojas '10 is lead violin with the two-time Grammy Award-winning Mariachi Divas de Cindy Shea. She earned a Master of Music and Doctor of Musical Arts at Texas Tech and has been a member of the Lubbock Symphony and the Plainview Symphony. She sings as a member of her family's música criolla group "Los Rojas."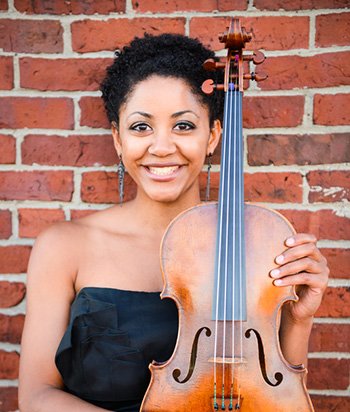 Ashleigh Gordon '06 is viola faculty for Boston Youth Symphony Orchestra's Intensive Community Program. She holds an M.M. in viola performance from New England Conservatory and an M.M. in contemporary music from Hochschule für Musik und Darstellende Kunst in Germany.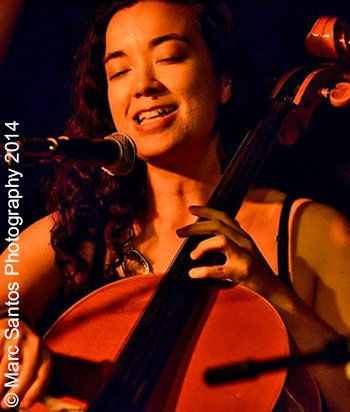 Patricia Santos '02 is a singing cellist who loves many kinds of music. She is a vocalist for The Whiskey Girls, Hudson Hank and Kotorino and has worked with artists such as La Strada, Martha Redbone and Carner and Gregor. From New York, she is on faculty at Rockland Conservatory of Music and Broadway Training Center in New York City.