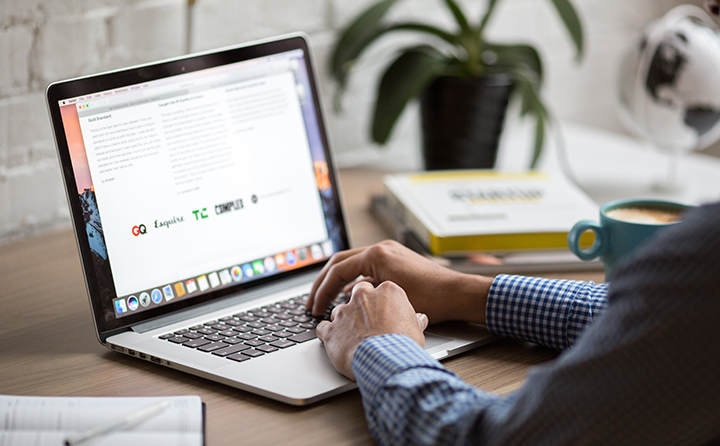 "The Hybrid MBA program is great for individuals who like to work at their own pace and schedule but still within a structure." — Shawn Mariani, Parker Hannifin
The Hybrid MBA is designed for students whose work schedules or other commitments do not permit consistent weekly attendance or who live a distance from the BW campus. This program uses the same curriculum as the Management MBA track, but it is delivered in a combination of online and classroom environments.
Among the Nation's Best
U.S. News & World Report ranks BW's Hybrid MBA the #1 online MBA program among private universities in Ohio and among the top third programs in the nation on the basis of student engagement, selectivity, peer reputation, student services and technology. Online MBA Report ranks Baldwin Wallace amongst the top private online MBA programs nationally based on academic reputation, enrollment, selectivity, program quality and rigor, and value relative to tuition. Online MBA Today also singled out BW for inclusion on its national list of 2018's Top 50 Online MBA in Management Programs.
Best of Both Worlds — Online and In Person
In this program, students from a variety of professions and industries come to campus for limited one-day weekend sessions over the two-year period; the majority of the work is done online.
"This program uses the best technology on the market. I remained active in the class during business travel to Asia and Europe." — Leanne Moll, Swagelok
Mastery of Management
Coursework is designed from a general management perspective and is applicable across functions and industries with a focus on project management and change management.
Real-world Learning
Students develop key business and leadership skills by building a foundation of business theory and learning how to apply that knowledge to make decisions and solve problems in various business environments.
Curriculum
Students who begin the program in August 2019 will complete their degree in August 2021. Course descriptions and curriculum can be found in the University catalog. View the hybrid MBA fact sheet for the program schedule and details.
Year 1
| Semester | Course Name | Credits |
| --- | --- | --- |
| Fall | MGT 501 Systems Management | 3 |
|   | ACC 548 Accounting for Business Decisions | 3 |
| Spring | MGT 509 Organizational Leadership | 3 |
|   | BUS 526 Operations Analysis Models | 3 |
| Summer | FNC 548 Financial Management | 3 |
|   | MKT 551 Strategic Marketing | 3 |
Year 2
| Semester | Course Name | Credits |
| --- | --- | --- |
| Fall | FNC 581 Managerial Economics | 3 |
|   | MGT 645 Project Management | 3 |
| Spring | MGT 657 Managing Change, Creativity & Innovation | 3 |
|   | MGT 660 Corporate Citizenship & Ethics in a Globalized Economy | 3 |
| Summer | BUS 670 Strategic Management | 3 |
TUITION, FEES & FINANCIAL AID