Political Science Alumnus Plays Key Role in Staging Presidential Inauguration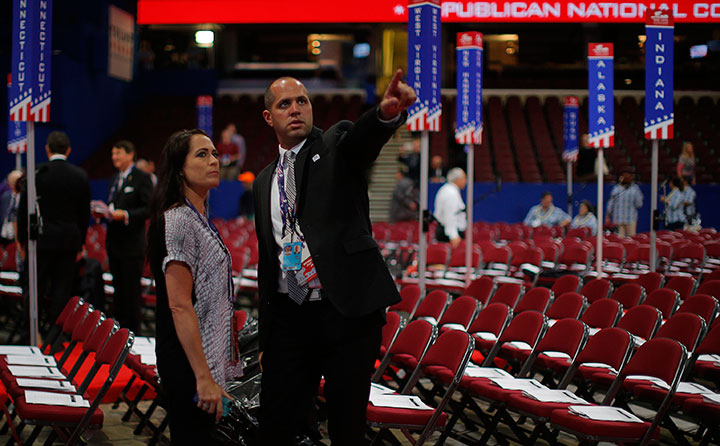 With all eyes on the nation's capital and transfer of power this week, it's crunch time for Baldwin Wallace University graduate Tim Tripepi '05, who is busy leading the team that is planning and executing the public celebration for the Presidential Inauguration of Donald Trump.
Tripepi, a political science graduate with a deep resume in Republican politics, is deputy director of the 58th Inauguration Committee for Public Events, which oversees the Inaugural parade, general admission for the swearing-in ceremony, arrival concert and more.
Rewards and Challenges
Asked about the challenges and rewards of the experience, the Wickcliffe, Ohio native said, "The challenges are always being under the watchful eye of the national media and any mistakes can be national news. The reward is when you pull off the event and seeing it on the front page of the newspaper or leading off the nightly news broadcast."
Tripepi, who also serves on President Elect Trump's advance team, adds that planners for every Inauguration must have "many contingency plans for the different weather scenarios."
Keeping Campaigns Organized
Prior to his role in the Inauguration, Tripepi held the position of Trump's lead advance during the 2016 Republican National Convention (RNC) in Cleveland, coordinating all of Trump and his family's movements in Cleveland.
He has also served as director of advance for Governor John Kasich, and handled logistics for three U.S. Presidential campaigns as advance lead for the McCain-Palin, Romney-Ryan and Trump-Pence campaigns.