BW Names Jim Hilvert as Head Football Coach
Baldwin Wallace University has found the next Yellow Jackets head football coach in James N. Hilvert, Jr. who will leave the head coaching position at powerhouse La Salle High School in Cincinnati to take over BW's NCAA Division III, Ohio Athletic Conference program. Hilvert becomes just the fourth head football coach at BW since 1957.
Prior to leading La Salle to back-to-back Division II State Championships, Hilvert was the head coach at Thomas More College in Crestview Hills, Ky., where he amassed a 67-19 record, making him one of the winningest active coaches in the NCAA at the time. The Saints also appeared in four straight NCAA playoffs from 2008-2011 and won six Presidents Athletic Conference titles.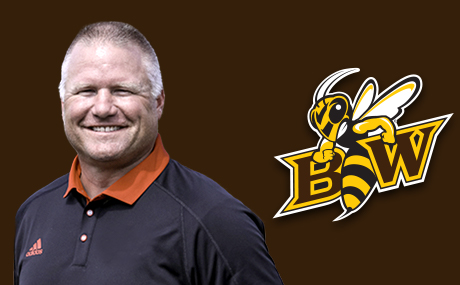 Focused on Winning
"Jim is an intense competitor who is focused on winning and is committed to developing student athletes for success on and off the field," said BW athletics director Kris Diaz '78. "Jim's excitement, energy and drive are contagious and we look forward to welcoming him to BW."
Hilvert, who said, "I believe in building lifetime relationships with my players as a coach and mentor," has coached two finalists for the Gagliardi Trophy, given to the best player in the nation in NCAA DIII football.
Rich Tradition, High Expectations
"In BW, I found people and a program that fit my coaching philosophy," Hilvert said. "BW has a rich football tradition and high expectations for success in the finest D3 league in the country. My goal is to win the OAC and shoot for a national championship."
Prior to Thomas More, Hilvert was an assistant head coach and defensive coordinator at then College of Mount St. Joseph in Cincinnati. Hilvert earned a BS in political science from St. Joseph's College in Indiana and a master's degree in sports administration from Western Michigan University.
Gearing up for September
He starts his tenure at BW on Monday, January 23. He will relocate to Northeast Ohio along with his wife Jennifer and three young children.
The Yellow Jackets open the 2017 season on Saturday, Sept. 2 when they travel to Defiance, Ohio to play Defiance College. More information on BW Yellow Jacket football at www.bwyellowjackets.com.