Recent MBA grad recognized with 2017 Cleveland Movers & Shakers Award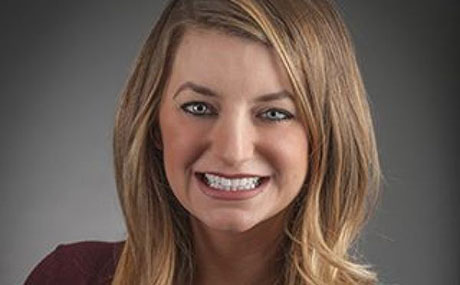 Baldwin Wallace MBA graduate Sarah Pozek, MBA '16 was chosen by the Cleveland Professional 20/30 Club to be among 2017's 25 Under 35 Movers & Shakers Award winners. The award recognizes young leaders for excellence in their work, civic engagement and philanthropic efforts.
Because of a diverse combination of career, entrepreneurial and philanthropic achievements, Pozek was recognized as one of this year's noteworthy young leaders. Pozek serves as the director of life sciences at Solon-based executive search firm Direct Recruiters, Inc. (DRI), which she joined in 2015. At DRI, Pozek focuses on business development in sales, services, R&D, technology and operations. Previously, Pozek had a successful career in healthcare and medical device sales.
Entrepreneurship and Community Service
Pozek also founded two of her own companies including Bump to Bows, offering custom children's products and Paper Pregs, "an online forum for families who are looking to adopt."
Pozek serves as a board member for the St. Peter Chanel Alumni Foundation and chairs the annual St. Peter Chanel Holiday Party, which serves children with cerebral palsy and other disabilities. She also is a member of the Baldwin Wallace MBA Association and the BW Business Honor Society.
Dan Charney, president of DRI, expressed pride in Pozek's achievement, calling her "an impressive young professional with a track record of excellence at work and in civic life... [as well as] a great role model and a most promising young leader."