BW's 85th Bach Festival Offers First Look at the New Jack Lee Collection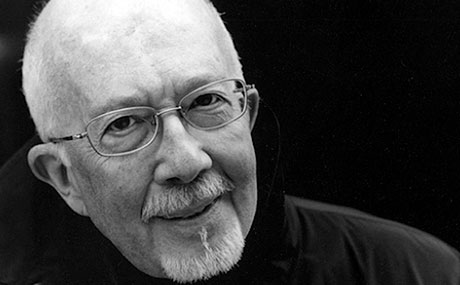 When Baldwin Wallace University's 85th Bach Festival opened on Friday, April 7, the public had the opportunity for a first look at a significant new music collection housed at the BW Conservatory of Music.
Upon his death in March 2016, legendary Broadway conductor and musical director and BW alumnus Jack Lee '51 donated the incredible array of music theatre artifacts collected during a prolific career that began as a child star on Cleveland's stages.
"Jack's legacy at BW is prodigious," said BW Conservatory Dean Susan Van Vorst. "He dedicated his life to the training of young music theatre professionals, and he was largely responsible for the launch of the program that has since grown to national stature at BW."
One-of-a-kind pieces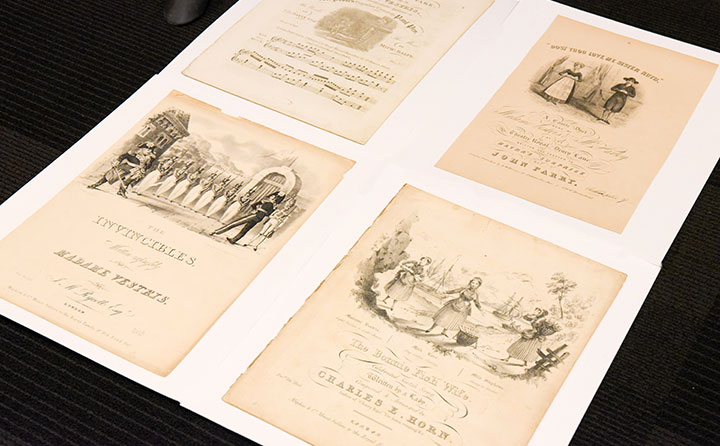 "This extensive collection contains everything from early 19th century illustrated scores to materials from the last years of Jack's life, including handwritten notes, scrapbooks, photo albums, playbills, framed posters and other one-of-a-kind pieces," noted Kieth Peppers, BW archivist and historian. "It spans 51 banker's boxes stretching 144 linear feet of archival shelving."
"We are still exploring and learning about the artifacts, but they include what appears to be the largest U.S. collection of materials relating to Madame Vestris, a singer and impresario in 19th century London, some quite rare," said Paul Cary, director of BW's Jones Music Library. "Another notable item is a script to 'Gypsy' that appears to have belonged to Jerome Robbins, the show's famous director and choreographer."
Open Houses, Brahms and Bach
BW celebrated the opening of the Jack Lee Collection (Phase One) during an April 7 open house in Merner-Pfeiffer Hall, Room 247. Students and faculty will have access to the material for research, and the public can access the collection via BW's Research Assistance Appointment Scheduler. Materials will also be exhibited on a rotating basis in locked cases.
Friday's Jack Lee event ran concurrently with the Riemenschneider Bach Institute's open house, which featured the rehearsal score from Brahms' "German Requiem" as well as a student-curated exhibit, "From Bach to Brahms," that shed light on the connections between the heritage of J. S. Bach and this year's Bach Festival featured work, Brahms' "Ein Deutsches Requiem."
The two-day Bach Festival culminated with an April 8 performance of Brahms' "Ein Deutsches Requiem," featuring Sherezade Panthaki, soprano, Joshua Hopkins, baritone, Festival Choir directed by Dirk Garner and the BW Symphony Orchestra conducted by Octavio Más-Arocas. See the Bach Festival preview article on Cleveland Classical. Additional performances, master classes, lectures, and a "Das Rennen Bach" 5K run (see the 5K story on cleveland.com) rounded out the weekend.
Support the Jack Lee Collection and Music Theatre Scholarship
Donations to support the Jack Lee Collection, as well as the Jack Lee Music Theatre Scholarship, may be sent to:

Baldwin Wallace University
Development Office
Jack Lee Memorial Fund
275 Eastland Road
Berea, OH 44017
To submit gifts online, select "other" and add Jack Lee Memorial Fund.