Students Spend Spring Break Connecting to Their Career
There were no beachy waves and sunscreen for 12 Baldwin Wallace students who spent spring break networking, skill-building and exploring career options through a valuable job shadowing program. 
The new Career Services program connected the students to alumni and friends of BW for shadow experiences at OEConnection, Southwest General Health Center, Charles River Laboratories, National Interstate Insurance and City Year.
First Step Forward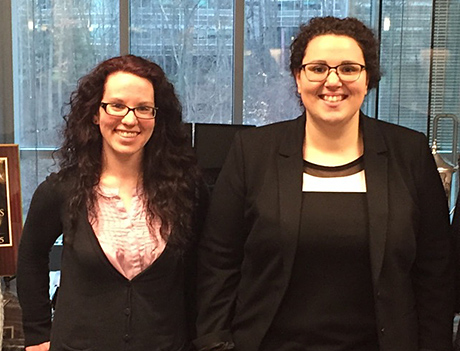 For some students, the shadowing was an initial step in building a professional network. Among those individuals was Alexandra Tuma '18, a human resource management major from North Royalton.
"Through my experience at National Interstate Insurance, I learned about various roles in human resource management from individuals who are passionate about their work. I am beyond excited to start my professional journey."
Assisting Tuma at her visit was Andrea Herbst-Hauser '08 (a talent acquisition coordinator with the company).
"BW gave so much to me," noted Herbst-Hauser. "The faculty make it their mission to personalize the educational experiences students receive. I am confident they continue to deliver exceptional value to students, which is why I am happy to return the favor and host BW students at my workplace."
Valuable Insights for a Career Pivot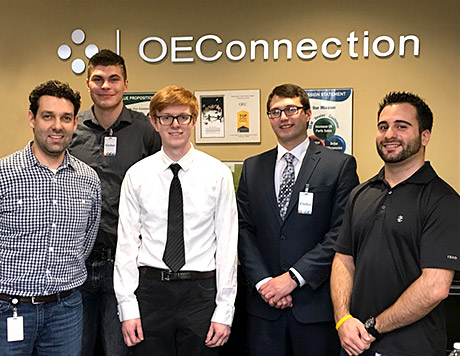 For Phillip Ruzicho '19, the visit to OEConnection was "an amazing eye-opening experience to how a company operates on a day-to-day basis." Ruzicho, an adult student majoring in computer network security, was impressed with the knowledge and passion of the employees he met.
A Brook Park resident, Ruzicho balances full-time employment with attending BW full time and raising two daughters. For the ambitious and talented 24-year-old, the experience was an opportunity to envision a future profession. The visit also enabled him to meet BW students Russell Kurak '17 and Jason Adams '18, who also shadowed at OEConnection.
YJ4L Connection Makes Program a Win-Win
According to Career Services director Carmen Castro-Rivera, the program provides students with realistic career information and helps them build professional networks and relationships with potential employers. A bonus of the program, she added, is that "most of this year's hosts are BW alumni who are living what it means to be Yellow Jackets for Life."
Among BW connections, she thanked BW Board of Trustees chair Charles Rotuno '86 (president and CEO of OEConnection) and his team, including alumni Michael Wish '05 (associate manager of software development) and Joe Dinardo '15 (associate software engineer).
She also acknowledged gratitude for Joni Edwards '09 MBA (director of human resources at Southwest General Health Center), Herbst-Hauser '08 and Michelle Hartley '98 (executive director of human resources at Charles River Laboratories). Also supporting the program was BW Career Services liaison Todd Marsh (midwest recruitment director at City Year).