Conservatory Graduate Celebrates First Grammy Nomination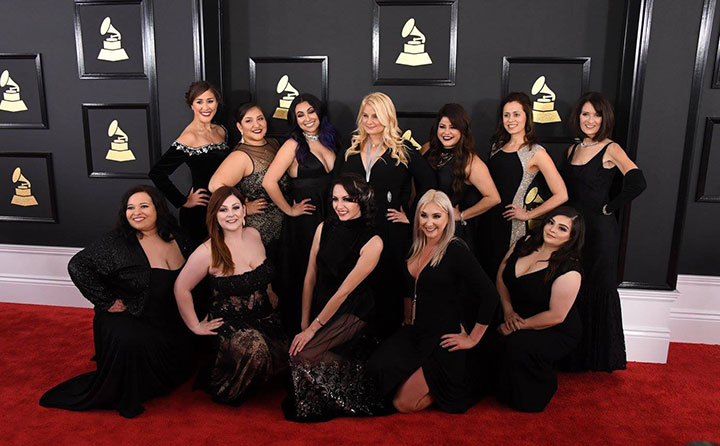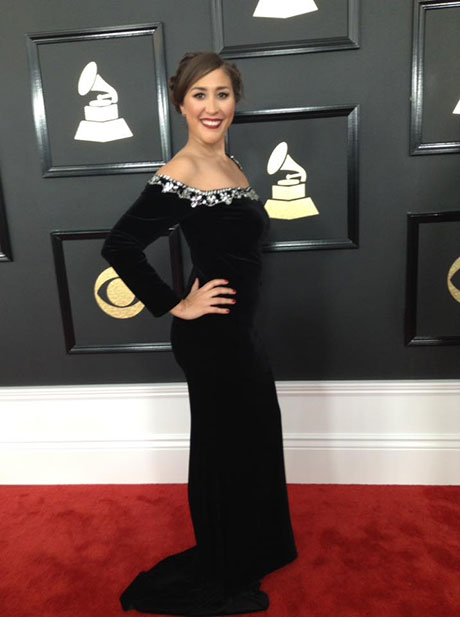 More than 26 million people watched the 59th Annual Grammy Awards on television this month, but BW violin performance major Felicia Rojas Rojas '10 walked the red carpet as a first-time nominee!
Rojas says she and the rest of the Mariachi Divas were truly honored just to have their latest album nominated in the same category with Latin legend (and eventual winner) Vicente Fernandez.
Hoping Album Thirteen will be Lucky
Rojas, who joined the Divas in the summer of 2015, recorded violin parts and solos on the group's 12th album, "Tributo a Joan Sebastian Y Rigoberto Alfaro," which was up for best regional Mexican album (including Tejano). 
"Although we didn't win this time, we are trying again for next year," she tells us. "Mariachi Divas is currently in the planning stages for album number 13 and we will begin recording soon."
The group has twice won Grammys in nine past nominations.
Anime/Video Game Cover Band in the Works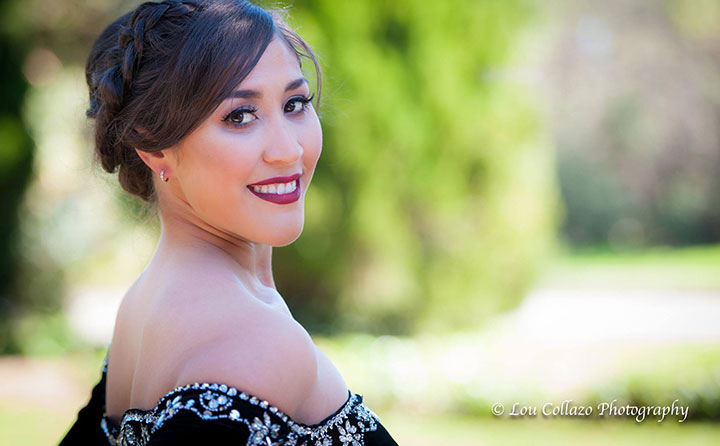 At the same time she records and performs with the Divas, Rojas is in the early stages of putting together a new band, AoE (Area of Effect). 
"AoE is an anime/video game music cover band which will aim to perform at various anime and other nerd culture-related conventions and events across the United States," Rojas explains.
Her Kickstarter campaign is on hold while she relocates to Texas, but you can still get a sneak peek at the project.
After graduating from BW, Rojas completed her master's and doctorate degrees at Texas Tech University, so the Lone Star State will be familiar territory now for the Cleveland native.