Neuroscience/Psychology Majors Notch Internships with Cleveland Clinic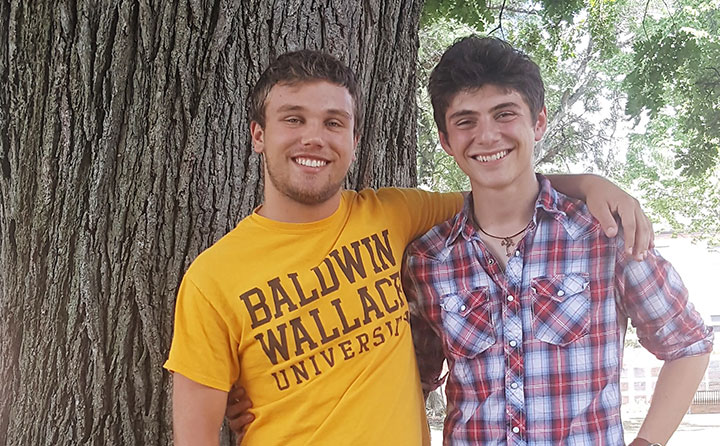 A pair of BW neuroscience and psychology double majors had the opportunity to apply and build on their classroom lessons through a distinctive Cleveland Clinic summer program.
Juniors William Anastasiadis and Zack Sluzala both landed competitive internships in the Cleveland Clinic's Children's Summer Treatment Program, an intensive summer day treatment program for children diagnosed with ADHD (Attention Deficit Hyperactivity Disorder), ODD (Oppositional Defiant Disorder) and related disorders.
Bringing Classroom Theory to Life
This was the second year that Anastasiadis, from Warren, Ohio, was chosen for the Cleveland Clinic's Summer Treatment Program, which is one of 10 such sites in the country, and the only program selected for the national Multimodal Treatment of ADHD study funded by the National Institutes of Health and the U.S. Office of Education.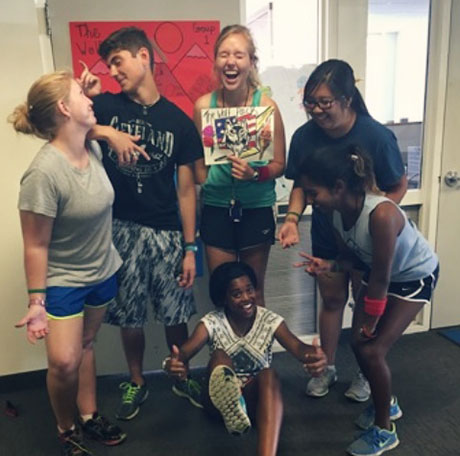 Last year, Anastasiadis interned as a basketball sports lead group counselor utilizing behavior modification tactics for the youngest age group (5-7 years old). This year, he had the opportunity to work more behind the scenes with administrators as a lead clinical research volunteer handling counselor data entry, interacting with parents/families, and revising clinical reports. 
"The Summer Treatment Program has been such an amazing learning experience for me," said Anastasiadis. "Not only did I get the chance to interact with and help children with specific psychopathologies directly, but I had the opportunity to also apply the knowledge I have learned from my neuroscience and psychology courses here at BW." 
After graduating from BW, Anastasiadis plans to pursue a doctorate in clinical pediatric neuropsychology.
Insights into Clinical Applications
Sluzala, of Aurora, Ohio,  was chosen as a 2016 summer counselor at the Summer Treatment Program, working with children who have been diagnosed with ADHD.  Sluzala was a basketball sport lead, which meant he got to work closely with the children to help them learn basketball skills.  Along with basketball, Zack worked on the children's soccer, softball, and swimming skills; and social skills.
"This was a great experience working with children and gaining insights into the clinical applications of neuroscience and psychology," said Sluzala, who aspires to go on to grad school and build a career in neuroscience research.