BW Launches Ohio's First Master of Arts in Management for Non-Business Majors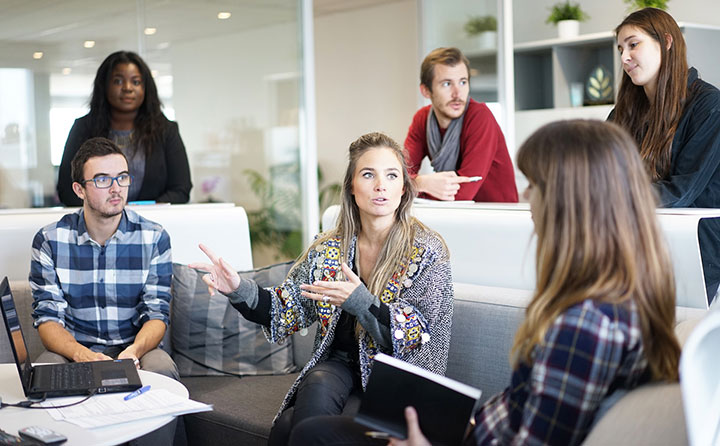 Ohio's first Master of Arts in Management degree, an innovative graduate program designed for students who have completed a non-business major and may lack familiarity with management concepts, will launch at Baldwin Wallace University in May 2018.
The Ohio Board of Regents has approved the program, which gives graduates in a range of disciplines, like English, biology, history and many more, the opportunity to add mastery of organizational leadership fundamentals to their undergraduate liberal arts specialization via a one-year graduate program steeped in applied learning.
Ohio's First MA in Management
While MBA programs proliferate, less than two dozen graduate management programs for non-business majors are now offered in the U.S.; the MA at BW will be the first in Ohio.
John Lanigan, dean of the BW School of Business, says "practical functionality and career readiness" will be the hallmarks of the degree. "The BW MA in Management program will allow students to complete, in one year, an intensive graduate education that prepares them to be immediately effective in an entry-level management position."
Innovative Teaching Model
A team from the BW School of Business designed the immersive curriculum, which breaks from tradition in a number of ways, weaving management concepts into the study of progressively more complex organizational models and spreading the coursework over an entire calendar year, rather than breaking the material up by semester.
BW's distinctive learning model begins with a three-week "business boot camp," and then introduces students to different types of organizations, from retailers and manufacturers to nonprofits and more that grow increasingly complex. Along the way, students explore each organization from various perspectives--through the eyes of the accountant, controller, economist, marketer, attorney, strategist, operations manager and manager.
"Instead of taking one course in accounting followed by a course in finance, and then one in strategy, the students see each of these disciplines as they apply to a particular type of business or organization," explains Lanigan.
Site visits to area businesses, a mandatory internship, and ongoing career planning also facilitate the successful transition from education to employment.
Program Launch
The initial class will draw from BW graduates, but eventually the program will welcome non-business graduates from other colleges and universities.
The first group of students begins in May 2018. The timing allows BW students to start immediately after their undergraduate commencement and finish in time to participate in the following spring commencement exercises.