BW Assistant Provost Chosen for National Leadership Development Program
Assistant Provost Lisa Henderson, Ph.D. is one of 30 higher education administrators nationwide selected by the Council of Independent Colleges (CIC) to participate in CIC's 2016–2017 Senior Leadership Academy. Individuals

chosen for the year-long program are leaders in higher education who have been identified as having the potential for senior leadership positions in independent colleges or universities.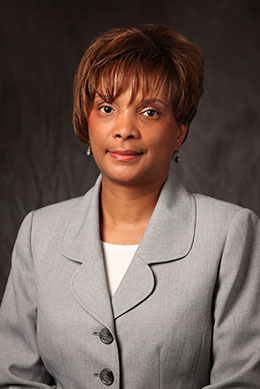 Henderson will participate in a mentoring program, work with experts in higher education administration, engage in a series of webinars, readings and case studies, and follow a professional experiential plan to "fill the gaps" needed for career advancement. An opening seminar in New Orleans, La. kicks off the program in November, with a closing event in Washington, DC in June, 2017.
The Academy is designed to prepare prospective leaders to assume positions as the chief officers in any independent higher education division. "The need to prepare future leaders of colleges and universities has never been greater because the generation of people now in senior leadership positions on campus is rapidly approaching retirement," said CIC President Richard Ekman. "Competition for the available places in the program was intense."
Recognizing Proven Leadership Potential
Since 2013, as BW's assistant provost, Henderson has overseen the BW Offices of Career Services, Explorations/Study abroad, the honors program, academic advising and the learning center. She also works on University retention initiatives and collaborates with members of student affairs to enhance curricular and cocurricular programming on campus. Henderson joined BW in 1992 as an assistant professor of education, advancing to a tenured, full professor. She also served as director of undergraduate programs in the former Division of Education for nearly ten years. 
CIC is not the first organization to recognize Henderson's leadership potential. In 2012-13, she was awarded an American Council on Education (ACE) Fellowship and served in academic administration at Allegheny College in Meadville, Penn. Henderson, who currently resides in North Ridgeville, Ohio, earned a B.S. and M.Ed. in elementary education from the University of Montevallo in Ala. and completed her doctorate in early childhood education and development with an emphasis in curriculum supervision at the University of Alabama at Birmingham.
The Academy is co-sponsored by CIC and the American Academic Leadership Institute (AALI).