Conservatory Student Chosen to Conduct U.S. Premiere for Celebrated Orchestra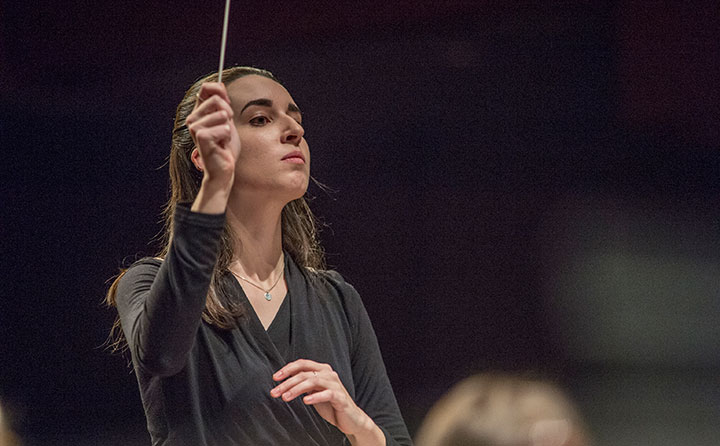 Senior BW Conservatory of Music student Victoria "Tori" Petrak '17 conducted a U.S. premiere performance by the celebrated Contemporary Youth Orchestra (CYO). Petrak, a violin performance and music education double major from Farmington Hills, Michigan, was the first to be chosen in CYO's new official "Call for Guest Conductors" program.
Following her selection, Petrak spent many hours working to prepare the musicians for the U.S. premiere of "The Play of Toys" by Fay Wang. The performance took place at the December 10 concert, "Of All Stripes: Music to Unite and Delight," which opened CYO's 22nd season.
The honor also came with a $1,000 prize.
Conducting an "Adventurous" Orchestra
The celebrated, innovative orchestra features about 115 student musicians from 64 Northeast Ohio school districts.
"It was such a unique opportunity for me to be in front of an orchestra full of extremely talented and hardworking young musicians and work on a brand new piece of music with them," Petrak said. 
Octavio Más-Arocas, BW conductor and director of orchestral studies, was bursting with pride for Petrek to be "conducting in a concert with one of the most exciting youth orchestras in the country!"
Contemporary Youth Orchestra, the recipient of four ASCAP Awards for Adventurous Programming, is known for pushing the envelope of orchestra music.