CIG Growth Team Leads Research on Impact of Unique Teen Driving Program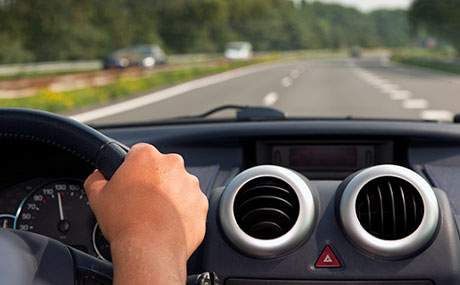 The Baldwin Wallace University (BW) Center for Innovation and Growth (CIG) is part of a Northeast Ohio coalition that is supporting the development of a new approach to teen driving safety. The Take Control Driving Program provides young drivers, ages 16-19, with hands-on experience handling challenging situations behind the wheel.
BW CIG will support the Montville Township Police Department (MTPD) to evaluate the effectiveness of the techniques taught and practiced in the Take Control program including skid recovery, collision avoidance, emergency braking, shuffle steering and evasive lane changes. 
Community Partners in Research and Awareness
At a news conference announcing the research partnership, Take Control also unveiled a new awareness effort by the Bureau of Motor Vehicles (BMV) and promotional campaign by the Cleveland Cavaliers, which will provide discounted tickets and recognition during the upcoming season to program participants. 
Since its inception in 2013, with the support of five generous sponsors, the Take Control program has educated approximately 450 teen drivers, through a three-hour class, held every third Saturday at Westfield Insurance in Westfield Center.
Although Take Control focuses on Medina County teens, the free course is open to all teen drivers who want to bolster their defensive driving skills.
Important Research Supported by Westfield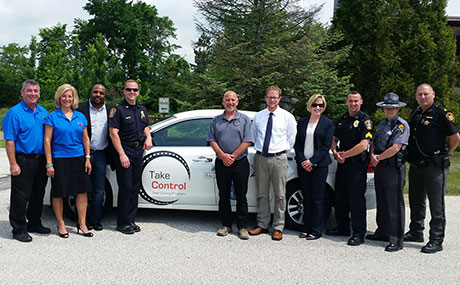 Westfield, which is also a BW CIG partner, is underwriting the summer research. "CIG is pleased to partner with Westfield Insurance, and the MTPD to be part of this important research project," said CIG Director Lacey Kogelnik (pictured, fourth from right).  
The research project team, which will include trained BW student growth interns, will be managed by Andy Dohanos, Ph.D., a CIG Growth Practice team member and BW associate professor of communication arts and sciences. (He is pictured fifth from right.) Kogelnik will serve as relationship manager and will provide project oversight.
Read more from the recent Take Control news conference in The Medina Gazette and The Post.