Alumnus celebrates publication of first book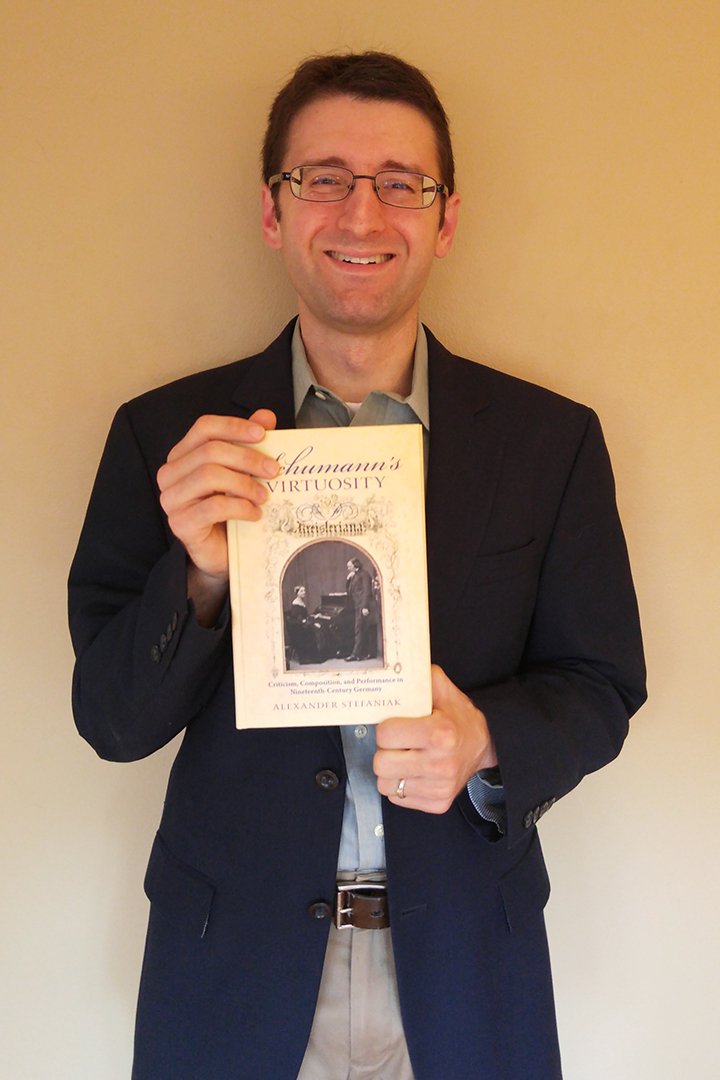 Alexander Stefaniak '06, a BW music history and literature and keyboard performance grad, can now add "published author" to his already impressive list of accomplishments.
The Parma, Ohio, native's first book, "Schumann's Virtuosity: Criticism, Composition, and Performance in Nineteenth Century Germany," was published by Indiana University Press this fall. The book explores the great Romantic composer and pianist Robert Schumann's influence on nineteenth century beliefs about virtuosity.
Early Career Foundations
For Stefaniak, assistant professor of musicology at Washington University in St. Louis, the path to musicology began as a BW undergraduate. Working alongside faculty mentor Dr. Michael Strasser on his senior thesis, Stefaniak saw first-hand how musicologists conduct research. He also credits his piano teachers, especially Dr. Robert Mayerovitch, with teaching him how to "think critically about the relationship between score and performance."
Stefaniak went on to study at the Eastman School of Music, earning a doctorate in 2012 and joining the faculty of Washington University in St. Louis the same year, earning a raft of awards and fellowships along the way.
Well-Rounded Education Key to Success
His advice for undergraduates who aspire to a career in musicology?
"Having a holistic, multifaceted musical and academic education can really serve you well in grad school and beyond." Stefaniak stresses that foreign language skills are also key. "Take as many language courses as you can! I could not do the research I do today without the German courses I took at BW."