Alumna Lands Dream Job at Library of Congress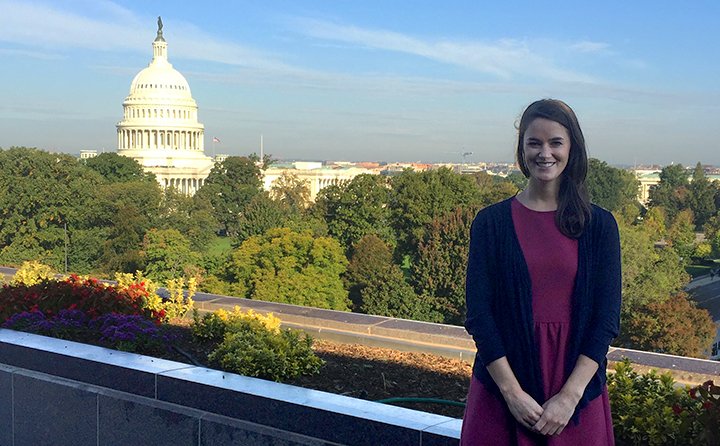 Colleen Benoit '09 recently accepted a prestigious position as archivist at the Library of Congress. Working in the manuscripts division, Benoit is responsible for preserving, cataloging and facilitating public access to the personal and organizational documents of some of the most influential figures and institutions in American history.
For the lifelong American history enthusiast, working in the nation's library, which houses documents such as the original copy of the 13th Amendment and Alexander Graham Bell's first design for the telephone, is "like walking among celebrities."  
"It is my honor and a privilege to come to work each day and contribute to America's historical narrative by ensuring that its most valuable stories are not lost over time."
Benoit discovered a passion for archival work as an undergraduate history and English major at BW. After meeting with BW history professors to discuss career options, Benoit chose an internship conducting research at the Western Reserve Historical Society. She went on to earn an M.A. in history with concentrations in public history and archival management from Kent State University, where she studied under a graduate assistantship.