She's Seeing Red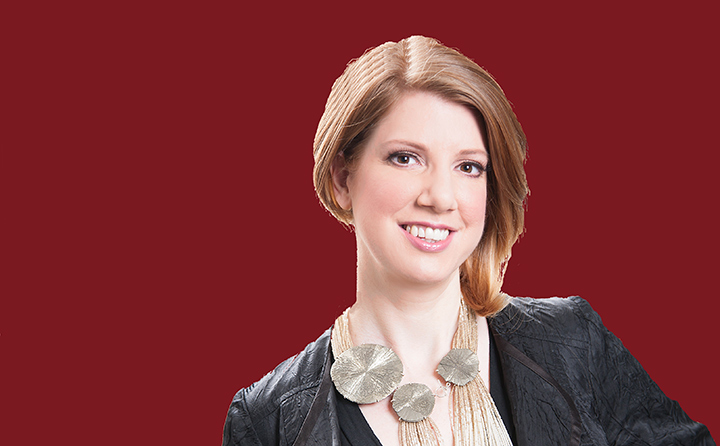 Ask MBA alumna Michelle Pajak-Reynolds '12 about her acclaimed couture and custom jewelry business and she'll say she's seeing red.
That is, the famed red carpet where fashion-forward celebrities preened and posed last month at the 68th Primetime Emmy Awards in Los Angeles.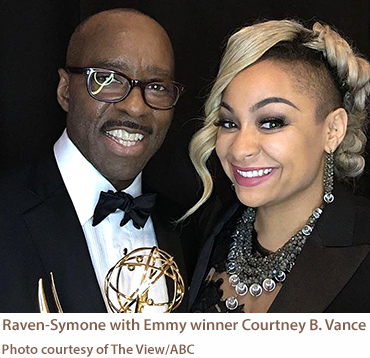 "It was an amazing feeling to see Raven-Symone, co-host of "The View," on the red carpet interviewing celebrities while wearing the Luna necklace and earrings from my new Undina collection," noted Pajak-Reynolds. (see photo) "And to further spotlight this great experience, the collection had just been exhibited a a week prior at New York Fashion Week and received rave reviews from editors, stylists and buyers."
From Downsized to Being In-Demand
In 2009 Pajak-Reynolds was unemployed. Her teaching position was eliminated due to state budget cuts.
While reaching out for career advice, she found BW's MBA in Entrepreneurship program. Through it, she gained the "tools, skills and confidence" to transform her part-time jewelry business into a full-time thriving enterprise.
"I specialize in handcrafting extraordinary jewelry," she explained. "My one-of-a-kind pieces and collections have been featured in numerous publications, gallery exhibits, red carpet events and the runways of New York Fashion Week. My celebrity roster includes four current stars of film and TV.
"I've designed jewelry and dreamed of owning my own business since I was five years old," she continued. "I am grateful to BW for helping me achieve my dream. It's wonderful to be able to share my story and inspire other students and alumni to forge ahead.
"Be the entrepreneur you know you can be," emphasized Pajak-Reynolds. "When I came to BW six years ago for the MBA program, I didn't do so for a degree. I came for the skills. The degree gave me the boost I needed and shows the rest of the world that I'm a designer who also knows business."
*Top photo of Pajak-Reynolds courtesy of Julie Stanley/JuleImage