BW Unites to Build Habitat Home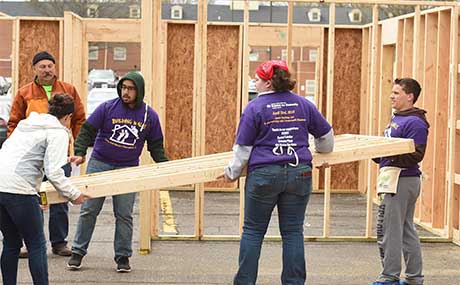 The Romans couldn't build Rome in one day. But the Baldwin Wallace community united to build a home in a day.
Approximately 75 students, faculty and alumni volunteers gathered on campus in April to help create a home for Habitat for Humanity.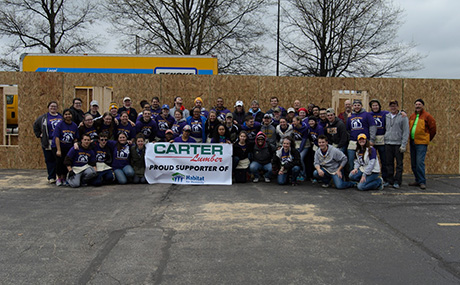 BW's fourth annual Building Walls event produced 57 exterior and interior walls for a home that was donated to a Lorain County family in need. Despite the dreary weather, volunteers engaged wholeheartedly in the day-long event.
Campus Habitat for Humanity chapter president Brittany Smith said, "Every volunteer was a pleasure to have working with us and everyone had a positive attitude."

Smith added, "It is great for busy students because it is only one day of your time for the entire year, but is still a great way to make a huge difference!"