Public Health Major Embarks on Career in Zambia for Peace Corps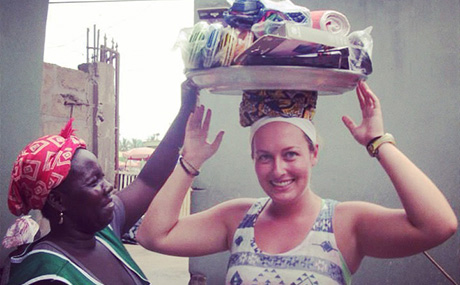 Mary McHale, a Public Health major and 2016 Baldwin Wallace graduate, received her Peace Corps placement to work in Zambia for 27 months following graduation.
In Zambia, McHale will work as a community health extension agent in rural clinics, providing aid to the community through treatment for HIV/AIDs, Malaria, and mother and child health and nutrition.
Selected from 20,000 Applicants

The highly selective Peace Corps program received 20,000 applications, interviewed 2,000 applicants and accepted 250 people. McHale says her decision to accept a post with the Peace Corps was based in part on her past experiences serving in Africa. "I decided to do the Peace Corps because it is a long commitment. I have done outreach in Ghana five times now, and although each time has been different and I have learned something new, I was never really able to form trust in the communities." 

She added, "With the Peace Corps, I will be there for 27 months, and during that time I will be able to gain the trust and support from community members." 
Zambia as the Next Step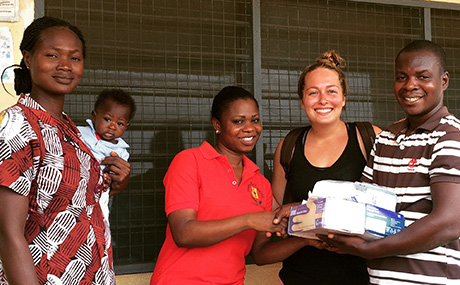 In Zambia, McHale will live with a host family for three months then live alone in her own mud hut, a significant change to her time in Ghana in which she'd stayed solely with host families.
McHale also expressed her excitement to explore a new African culture and to form new connections by stepping out of her comfort zone. "Although Ghana and Zambia are both countries in Africa, I know that there will be many differences."
As McHale begins the next chapter in her life, she also nurtures long-range goals. She would like to start her own non-profit abroad someday, in the hopes of providing community health services in a developing country.