Education Graduate Takes on New Challenge as Superintendent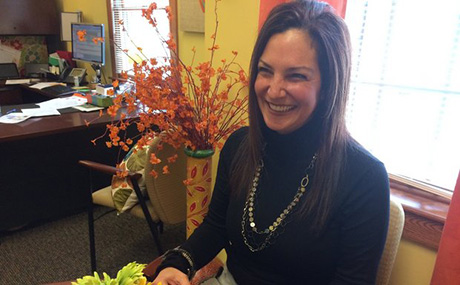 Joelle Magyar '91 has made significant waves in the field of education since earning a B.S. in elementary education from BW and is now preparing to take over as Superintendent of Brecksville-Broadview Heights School District, fulfilling a long-held career goal.
Magyar began as a teacher in the Cleveland City Schools, served as principal at Wilcox and Bissell Elementary Schools in Twinsburg, principal at Elm Street Elementary in Painesville and director of student services in the Painesville School District. She was named assistant superintendent, first at Brunswick Schools, and then, with the Mayfield School District. Along the way, she added a master's degree from Cleveland State University.
In an interview with The News-Herald News about her appointment to head up the Brecksville-Broadview Heights schools, Magyar said, "It's always been a professional goal of mine to become a school superintendent. This is an exciting opportunity and I am looking forward to leading the district."
Brecksville-Broadview Heights School Board president Mark Jantzen praised Maygar's credentials in a news release picked up by cleveland.com. "She is highly qualified for the position and brings enthusiasm and a wealth of experience gained in other high-performing districts.