Big Give Yields Big Results
It was a triumvirate of success for this year's Big Give as Baldwin Wallace's annual fundraising campaign topped 2015 results by generating more donors, a higher day-of-event gift total and a larger net result thanks to matching fund contributions.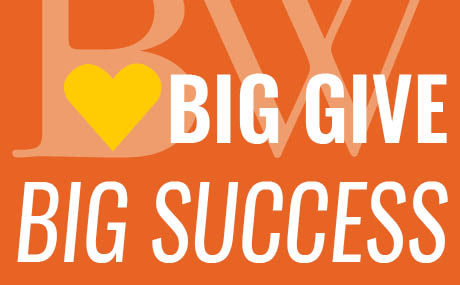 "I am overwhelmed by the generosity of the BW community–passionate, generous and spirited individuals who come together, support one another and make BIG things happen," said Patrick Dunlavy, BW vice president for advancement.
"On March 31st, alumni, trustees, friends, foundations, faculty, staff and current students came together to raise over $90,000 in just 24 hours, making this year's BW Big Give the best year yet," he noted. 
"Coupled with the $83,000 in matching gifts, pledged ahead of time by 16 families and individuals, the grand total contributed was $173,759," he continued.
A snapshot comparison of 2015 and 2016 shows this year generated:
Grand total increase of nearly $38,000
Donor participation up by 88 gifts–resulting in 850 total donations (of which, 100 were made by BW students) 
"We are so incredibly grateful for this BW community accomplishment," added Dunlavy. "Gifts to Baldwin Wallace greatly benefit students both now and in the future. Donor generosity helps shape all aspects of a student's college experience and guides them on the pathway for success. From financial assistance to experiential learning opportunities, gifts mean the difference for so many students." 
"Thanks to everyone who participated. Truly, you are making a meaningful impact," he added. "If for some reason you were unable to participate March 31, it still isn't too late. We are continuing to welcome donor gifts."