Theatre Professor Earns Rave Reviews in "Shining City"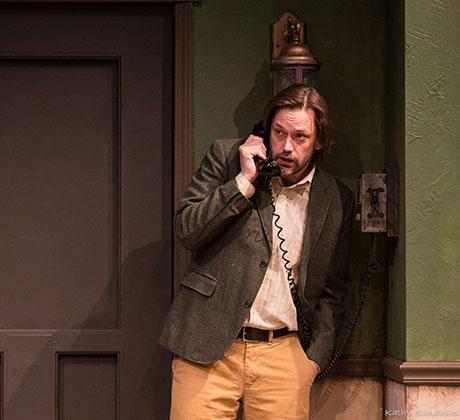 Adam Heffernan, Chair of the Theatre and Dance department, is currently performing (and earning great reviews) in the regional premiere of "Shining City", directed by Bernadette Clemens. The show runs from April 1 through May 1 at Beck Center for the Arts.
"Shining City", written by Conor McPherson, follows John as he sees therapist and ex-priest Ian following an encounter with the ghost of his recently deceased wife. "What follows is a haunting and suspenseful tale of what it means to lose faith - in God, in relationships and in one's self as secrets unfold."
Raves for a Masterful Performance
Heffernan, "brilliantly" playing Ian, "has a somewhat difficult job as much of his role is listening which he does with great compassion. But as his parallel life unfolds the audience witnesses the depth of his own pain and guilt," writes Shirley McFarland for cleveland.com.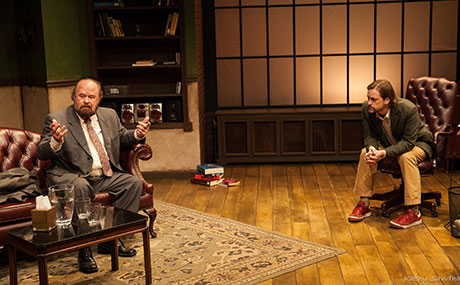 Reviewing for Cleveland Jewish News, Bob Ableman raved, "Heffernan does a masterful job of playing the anguished, mortally and morally wounded Ian and executing the playwright's complicated writing" and, Mark Horning reviewing for AXS called Heffernan's timing "impeccable" and found the production to be "one of those rare instances when the show surpasses the reach of local theater and goes into the realm of Broadway worthy".
At BW, Heffernan teaches a variety of acting courses. Next school year he will be directing "Quality Street" by J. M. Barrie, running from October 5-9. For tickets to Shining City, visit beckcenter.org.