Conservatory Alumnus Plays for World-Renowned Cirque du Soleil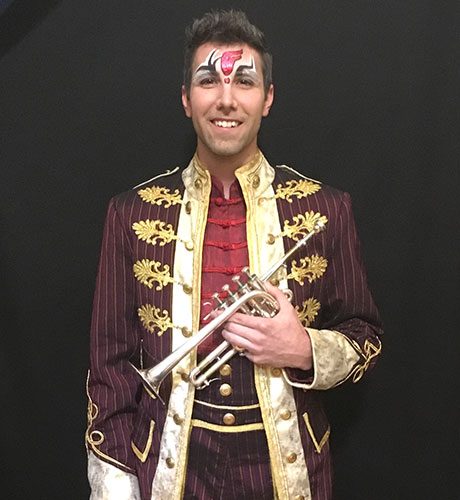 Life is a non-stop stream of gigs and musical achievements for Kevin Johnson '12; the latest has him traveling the world playing trumpet and guitar for Cirque du Soleil's KOOZA.
Johnson started his latest performing journey at the acclaimed Cirque du Soleil headquarters in Montreal, where he rehearsed music, was fitted for his costume, and took makeup classes.
"It's been really cool to meet all the different types of artists that come together to make these shows something special," Johnson said of his experience thus far.
Since he is the only new member in the band, Johnson has been rehearsing and memorizing the show on his own. He joined the rest of the musicians at the beginning of March to open KOOZA in Uruguay.
KOOZA runs until Dec. 31 with stops in Argentina, Chile, and Australia. Johnson says his contract runs until Dec. 31 with the option to renew at the end of the year.
Impressive List of Achievements for Young Graduate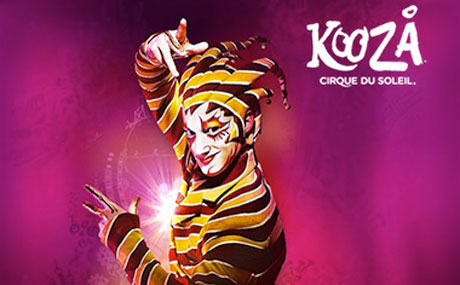 At BW, Johnson studied trumpet performance and was one of the founders of the BW Beatles. He went on to complete a graduate degree in jazz studies at Indiana University. Prior to Kooza, he played trumpet for Carnival cruise lines and made appearances at venues like Brother's Lounge where he played with the Greg Banaszak Quintet.
Johnson has also had the chance to publish his Beatles transcriptions, and has just published his second book with the venerated Hal Leonard Corporation,  Trumpet Aerobics, a 52-week, one-exercise-a-day workout program for developing, improving and maintaining trumpet technique.