BW Seniors Offered Elite Fellowships with Cleveland Clinic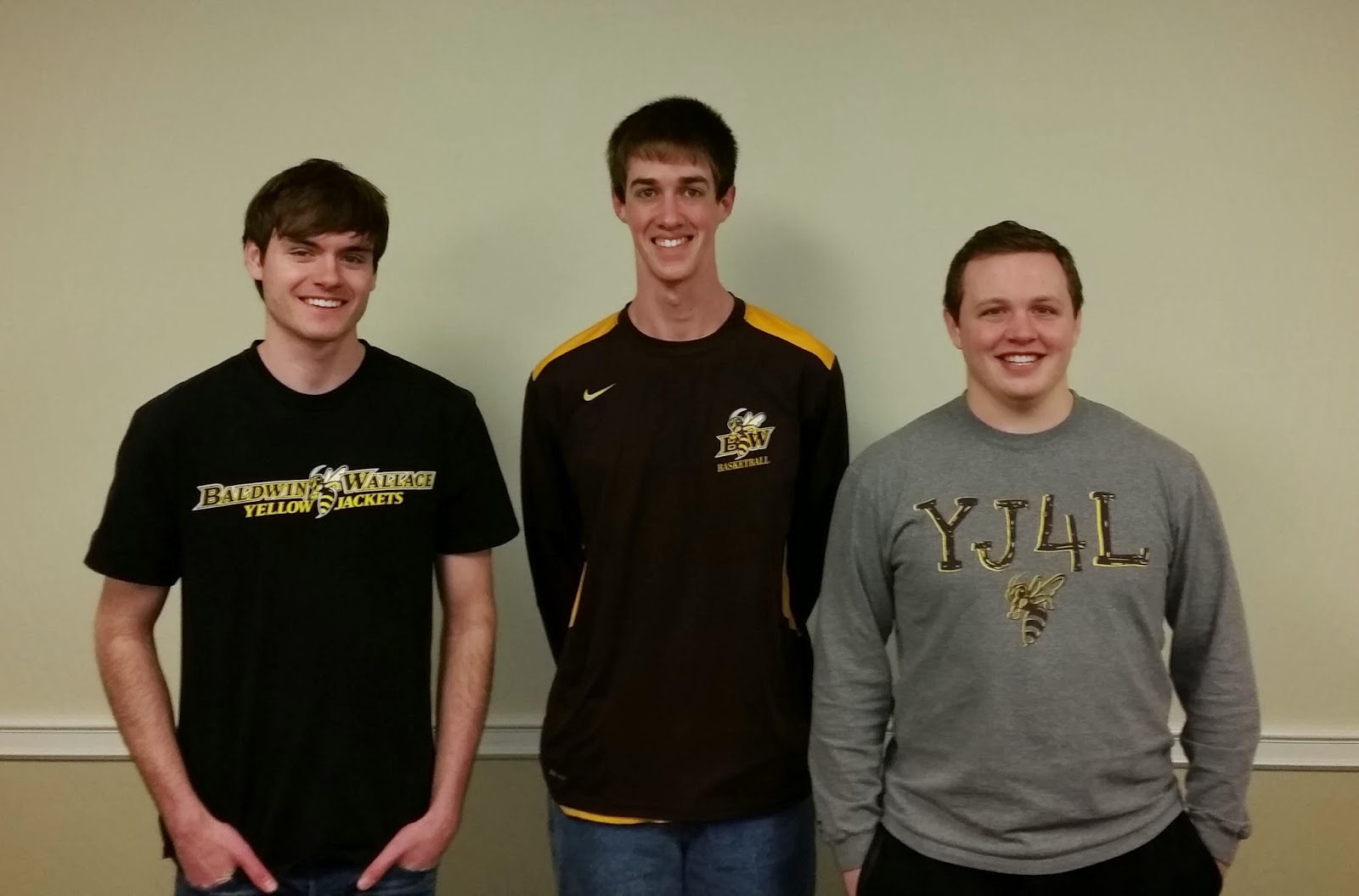 After a rigorous application and interview process, Tom Kasper '15, Eric Gase '15 and Josh Ingle '15 have each earned one of the six positions in the competitive Cleveland Clinic Finance Fellowship program.
The program lasts a full year, according to mathematics and economics double major Josh, rotating fellows through several areas of business operations within the Cleveland Clinic, including financial planning and corporate accounting, with the aim of preparing candidates to handle a wide range of operational facets of a healthcare organization.
Tom, a finance and economics double major and accounting minor, credits BW for helping him to develop the analytical skills that made him stand out: "There is a tremendous demand for employees who can understand, interpret, and make business decisions based on the data through statistical and trend analysis," Tom said.
All three seniors also commended the assistance of BW Career Services' Beth Ehrbar who helped them lock down the positions. "I met with [Beth] about two times for each interview and she went over possible interview questions, how to answer interview questions, and overall tips for improvement," said Eric, a finance and international business double major.
When the program concludes, all three aspire to be hired into a full time position in one of the departments where they will be gaining experience over the next year. To date, the Cleveland Clinic has hired all former Finance Fellows into different finance roles, so the future is looking bright for these three BW students.