Students and Faculty Elevate Science/Math Days at Cedar Point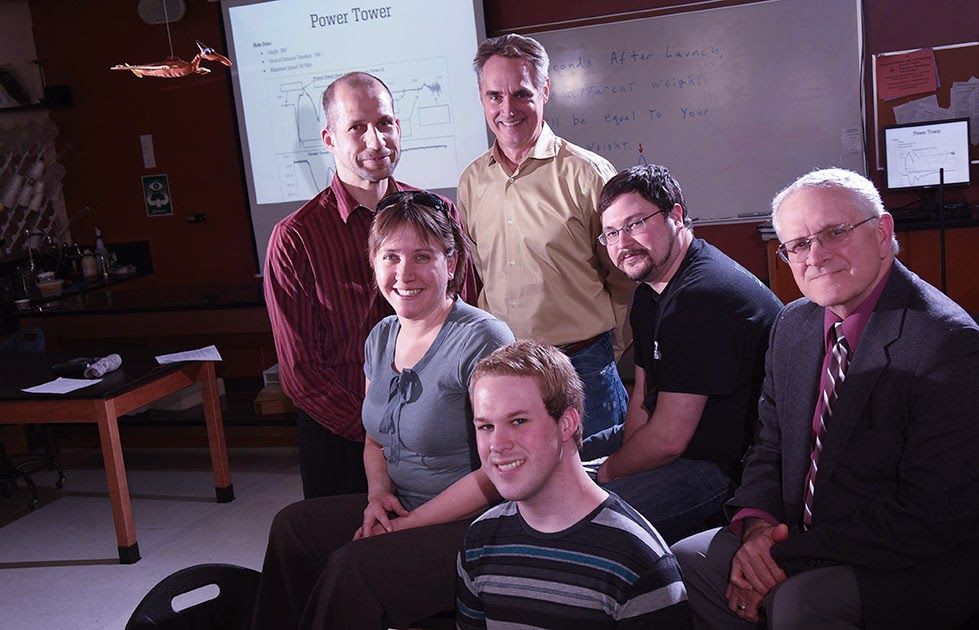 A group of Baldwin Wallace University students and faculty has transformed the learning materials used in one of the most anticipated spring field trips for Ohio middle and high school students: Physics, Science and Math Days at Cedar Point.
The week-long event (May 11-15 for 2015) turns "The Roller Coaster Capital of the World!®" into "the world's biggest classroom" with special presentations, demonstrations and hands-on exhibits aimed at helping students to see how math and science apply to a wild ride on the Slingshot or the Wicked Twister, or the creation of cotton candy.
BW electronics technician David Revta spearheaded the BW effort to develop new middle and high school workbooks that include concepts, illustrations, and problems to solve—all based on the Cedar Point experience. "Our ultimate goal as education partner," Revta says, "was to strengthen the ties to state science standards, and offer a progressive, tiered curriculum that will allow teachers to customize learning for their students."
Brandon Dropic '15, a neurosciencechemistry major from Seminole, Fla. got involved in this the project for the "unique experience of connecting other students to chemistry in a fun, non-traditional way." He goes on to explain that "since chemistry questions had not previously existed, we were creating something brand new and exciting."
While Cedar Point's ties to the laws of physics are obvious, chemistry professor Dr. Lisa Ponton says finding chemistry connections sounded like a challenge. But, the inspiration came easily when the group visited the park to brainstorm. "We zeroed in on the steam combustion railroad, the kettle corn and cotton candy right away," Ponton explains. "So we included problems like density comparison, moisture calculation, and the pressure involved in the corn exploding."
In addition to Dropic, Ponton and Revta, the BW team included chemistry major Alan Duncan '15 from Valley City, Ohio, plus faculty members, James Emigh (education), Dr. Peter Hoekje (physics) and Dr. Edwin Meyer (physics).
BW also plans to send students and faculty to the park during science week to host a booth and answer questions, further helping Cedar Point to offer a one-of-a-kind learning experience, wrapped in pure fun.