Students Build Hope and Community on Alternative Break Trips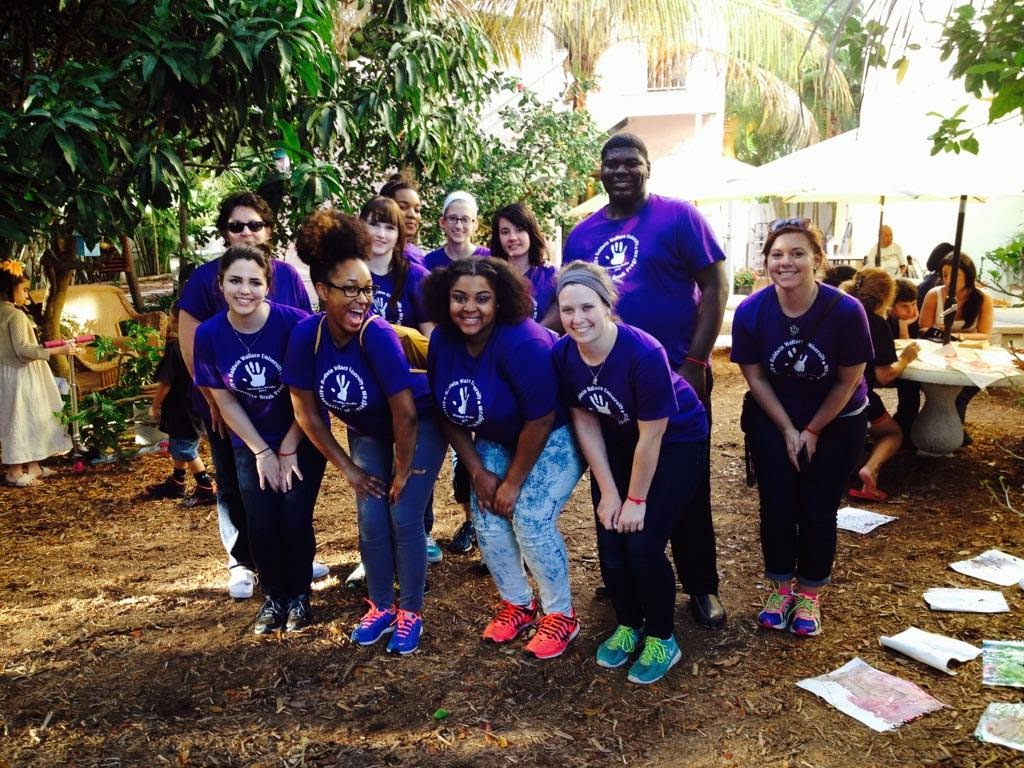 Spring Break 2015 took BW students all over the country thanks to the Office of Community Outreach's Alternative Break program. Students spread across four Alternative Spring Break groups ventured to Biloxi, Miss.; Roanoke, Va.; Miami and Kissimmee, Fla. to serve causes and communities in need.
The Alternative Break trip entitled "Women's Empowerment" took students to Miami, FL with Doanise Thompson 15' leading the way. The group gave time to local organizations Camillus House, Lotus House, Women's Fund of Miami, and the Women's Breast and Heart Initiative, also assisting with the "Power of the Purse" event through which they raised $400,000 for local women's organizations. Through their service, the students were able to "learn more about holistic issues that women face and the different ways that non profits are empowering women in the Miami communities," Thompson said.
Rebuilding Homes & Restoring Hope: Hurricane Recovery, led by Bridget Hughes 16', traveled all the way to Biloxi, Miss. to work alongside Community Collaborations International. Students worked on several environmental projects including shoreline, sea grass, and public land restoration; wild-life habitat improvement; and invasive species removal in areas impacted by Hurricane Katrina and other recent natural and human-caused disasters.
The "Surprise Mystery Trip" group took their service to a section of the Appalachian Trail in Roanoke, Va. where they assisted in maintaining the Catawba Mountain section of the trail--home to one of the most photographed vistas on the trail, McAfee's Knob. Led by Kristina DeGirolamo 16', the group also gave service to the local Habitat for Humanity Restore, Rescue Mission, and Feeding America facilities, working with community members to sort donations.
Lastly, students participating in "Give Kids the World," led by Michael Ricci 15', went to Kissimmee, Fla. to provide service at a storybook vacation for children diagnosed  with life-threatening illnesses and their families. In addition to their work with children and families at Give Kids the World, the students also volunteered with "Traveling Tutus," an organization that distributes dance attire to children all around the world in an effort to spread hope and empowerment to underprivileged youth.
In total, 41 students and 5 staff and faculty members participated in the four Alternative Spring Break trips this year.