Student Government Explores Careers at the State Capital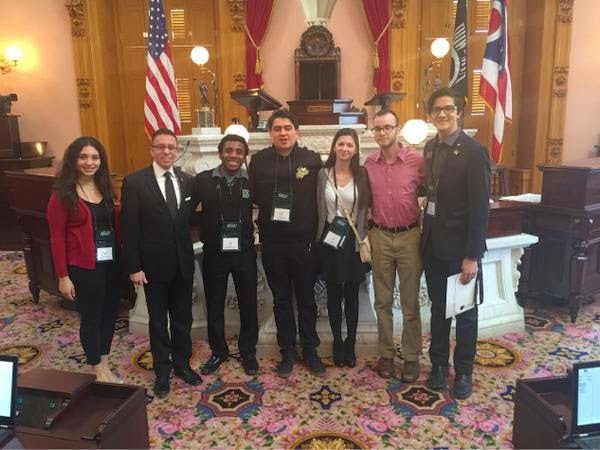 Shortly after celebrating the Inauguration of the newly-elected Executive Branch, BW Student Government hit the road headed to Columbus for Independent College Day, sponsored by the Association of Independent Colleges and Universities of Ohio (AICUO).
The event, held at the Ohio Statehouse featured a panel discussion about government and policy careers, which included Ohio Legislative Service Commission (LSC) Legislative Fellows, Legislative Aides, and even two State Senators. Students were able to ask questions about these possible future careers and apply the advice to their current college studies.
Afterwards, the group had the opportunity to meet with Senator Tom Patton of Ohio Senate District 24 to discuss his career and ideas for his district. In addition, Representative Mike Dovilla '94 of Ohio House District 7, a BW grad and adjunct Political Science professor at BW, hosted Student Government at an afternoon session. At the end of the day, students left Columbus with an experience that enhanced their personal career development.