Student Body Voices Heard in Election of New President, VP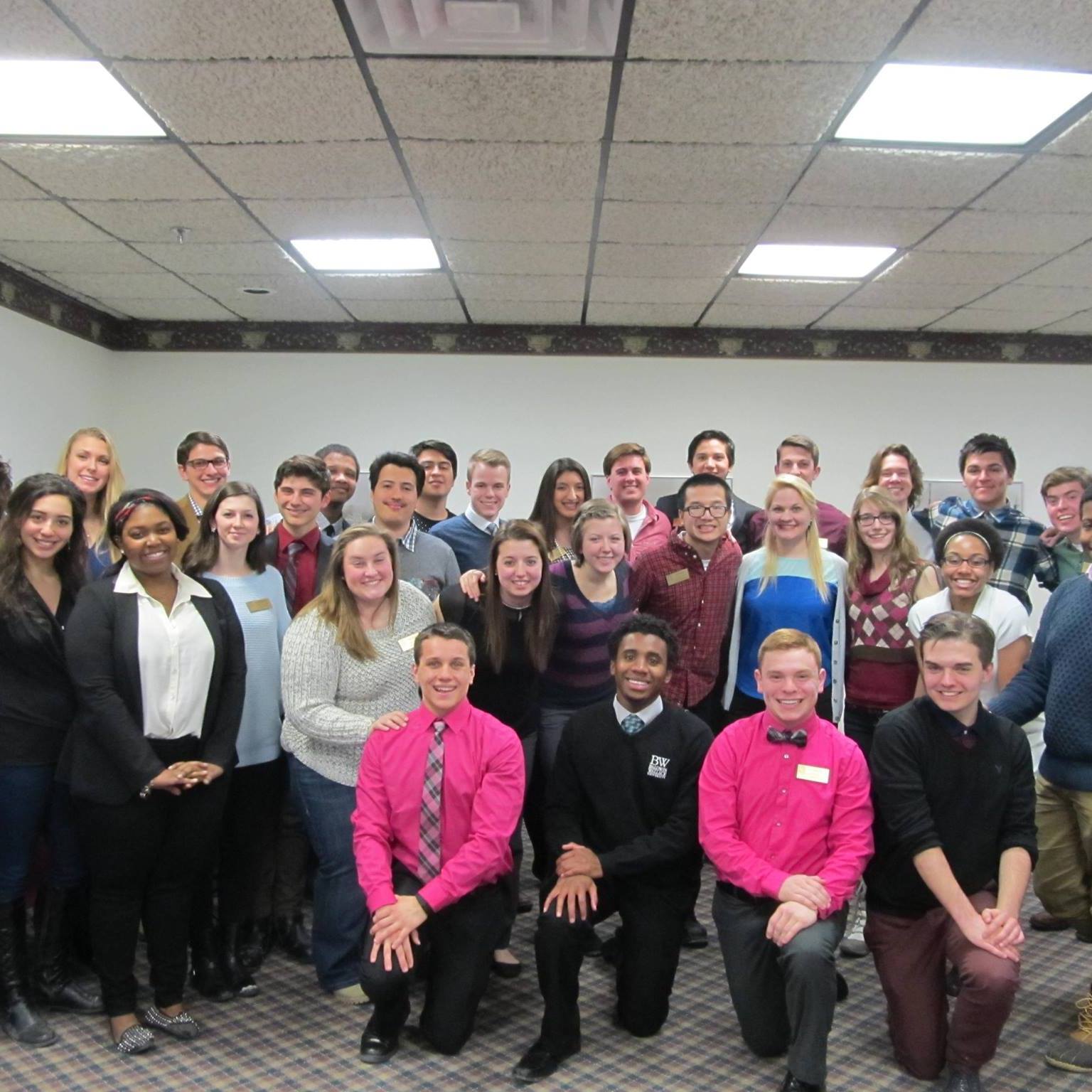 For many students, BW's February Election Day is just another day filled with classes, commutes in the cold and many cups of coffee or hot chocolate. However, for the representatives of BW's Student Government, this day was focused on engaging students to make sure their voices would be heard in the Student Body Elections.
This semester's election had students voting on three different ballots: Student Senator Election, Student Body President and Vice President Election, and the Ratification of the Student Body Constitution.
Students elected Ashley King '16 and Tom Jackson '16 as Student Body President and Vice President.
King, a human resources management and marketing major from Ravenna, Ohio, says "Through my experiences in many different departments on campus, I have been able to see the passion and drive that not only the student have, but the faculty and staff as well. I think that this new role will provide both challenges and successes and I could not be more excited to be working with Tom to grow the campus."
Jackson, a marketing and international business major from Hermitage, Pennsylvania, is looking forward to advocating for students his new executive branch role. "BW has really become my home and I couldn't be more honored to serve the community in this capacity," he says.
Along with the election of a new president and veep, students voted to ratify the following changes to the Student Body Constitution:
With a set of newly-elected Senators and a new Student Body Executive Branch, Student Government looks towards another exciting semester in working to improve BW's campus."Each Senator shall now represent 65 to 95 students rather than 85 (exact number to be determined by the senate in the fall of each academic year).
Any student wishing to become a Senator must make and maintain a 2.7 cumulative GPA.
Any Student Senator wishing to run for Student Senate President must have served in two full sessions prior, with at least one of the two having been served in the year preceding the selection.
Any student wishing to become a Supreme Court Justice must make and maintain a 2.7 cumulative GPA.