Sport Management Prof Featured in Media Ranking of Best Cities for Sports Fans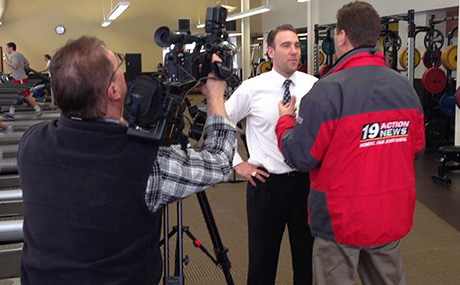 Cleveland is a home for die-hard sports fans from the Cavaliers "all in" believers to the Browns' Dawg Pound. So, when a new survey by WalletHub ranked Cleveland 19th overall best city for sports fans, and highest ranked city in Ohio, the site turned to BW Sport Management professor Charles Campisi to get inside the city's fan culture.

"Being completely irrational is what makes a good sports fan, or at least a loyal one," Campisi told WalletHub.
Fan Passion Versus Team Performance
Campisi also weighed in on the rankings in a follow-up interview with The Plain Dealer/Cleveland.com, noting that a team's performance does not always correlate with passion from the fan base, especially in the case of the Cleveland Browns. Although the Browns have not always performed on the field, the long-suffering fans remain loyal.

Campisi says his BW sport management majors benefit from living and going to school in top-20 city for sport fans, with access to high profile games, internship opportunities, and a network of industry professionals.