Viva Italia! BW Soccer Teams Compete, Bond in Italy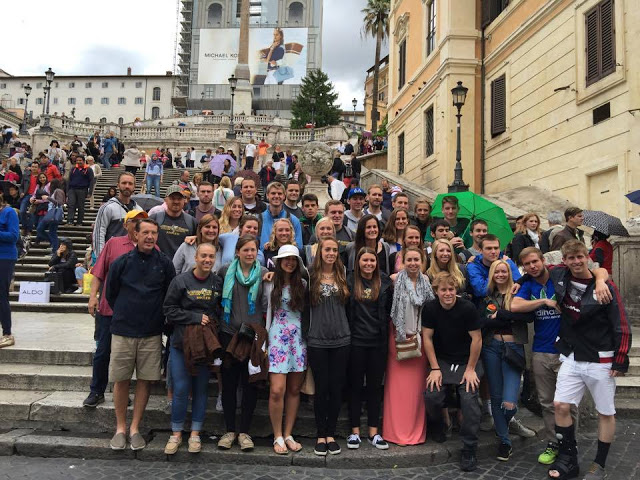 Nine days, five cities and three games. Nothing says "team bonding" quite like traveling to Italy together and the BW Men's and Women's Soccer teams had the opportunity to step out of their comfort zones and do just this spring.
After kicking off the trip in Milan, the teams traveled though Italy, stopping in Como, Pisa, Tuscany, Florence and ending in Rome. The players were given time to explore each city and visit famous historical sites such as the Leaning Tower of Pisa and The Colosseum in Rome. They also had the once in a lifetime experience to see the Italian soccer teams Juventus and Inter Milan play at the San Siro Stadium in Milan.
Both teams played three challenging games against borderline professional soccer teams along the way. Senior Assistant Coach Louie Rolko explained that "our players were not able to use their athleticism to break these difficult teams down and instead were forced to think through problems." As a result, they developed some great chemistry that will be beneficial during the upcoming season.
Off the field, Rolko noticed social bonding, as well. Junior Justin Ball summed up his experience in Italy this way: "The trip allowed for all of us to be together for an extended period of time which did a world of good for all of us and I believe that now I am closer to every member of both teams."