Saxophone Professor Greg Banaszak Headlines Tour of India, Wins CD Raves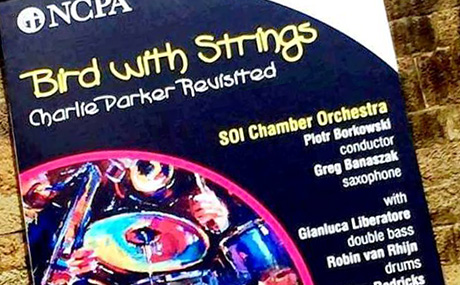 This fall semester, Conservatory faculty member and saxophonist Greg Banaszak is coming off "the busiest 18 months" in his 25-year career, including an incredible and rare two-week tour performing with India's only symphony orchestra at the invitation of India's Ministry of Culture and their "pro-Western," progressive leader, Prime Minister Narendra Modi.
The tour with the Symphony Orchestra of India (SOI) began at the National Centre for the Performing Arts in Mumbai and then moved across the country to various cities throughout India, earning Banaszak a feature in Rolling Stone - India.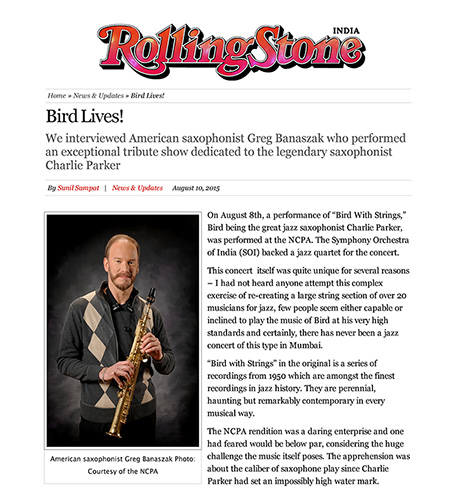 A First for India
"This was the first time the country featured a saxophonist and was exposed to both the classical and jazz sides of the instrument," Banaszak explains. "It was a humbling, happy, extraordinary experience."
The August performances presented works for saxophone on the first half of the program and the celebrated "Bird with Strings repertoire!," paying tribute to jazz icon Charlie Parker, on the second half.
New CD Widely Praised
Meantime, enthusiastic reviews are in for Banaszak's latest CD with Maestro Gerard Schwarz on Naxos records. A reviewer for Gramophone wrote, "The highlight is Hovhaness's Saxophone Concerto, in which Greg Banaszak milks the tone and timbre of his unaccountably neglected solo instrument in an irresistible series of romantic episodes."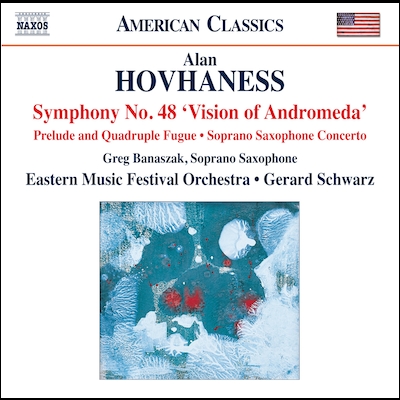 Fanfare praised, "The saxophone concerto is…delivered with just the right lilting rhythms by the excellent Greg Banaszak," and American Record Guide raved,"...it is hard to imagine any player anywhere with more beautiful tone than Greg Banaszak."
In an interview with Vandoren, Banaszak said "this recording experience was really exceptional, to say the least. Having the honor to work with Maestro Gerard Schwarz, one of America's finest conductors, was beyond words. He has almost three hundred recordings to his name and he knows exactly what he wants and expects out of all the musicians under his baton--soloist included."