Residence Life Director Recognized at National Conference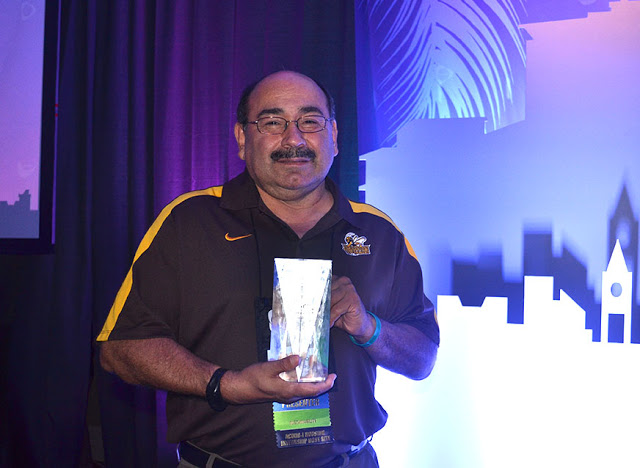 Earning the respect of your peers on a national level can say a lot about your work, and BW's director of residence life, Robin Gagnow, recently received the highest recognition bestowed by the professional association that supports collegiate housing professionals. The Association of College and University Housing Officers-International (ACUHO-I) Foundation honored Gagnow with a 2015 Parthenon Award, the foundation's most prestigious award.
The Parthenon Award recognizes outstanding service, leadership, achievement, and contributions to the collegiate housing field. Gagnow was honored "for his commitment to education during a 30-plus-year career, including numerous leadership roles with ACUHO-I and the Great Lakes Association of College and University Housing Officers."
"Robin is a leader who doesn't just talk the talk," said Dr. Joe Berthiaume, director of university housing at Texas Woman's University. "He provides hands-on engagement and is a shining example of a professional who is dedicated to helping others succeed."
Parthenon Award winners were announced at the 2015 ACUHO-I Annual Conference & Exposition.